If we needed to find a brand new adjective for loving kindness, we'd look no further than our BEST Superhero of the Month for February 2019.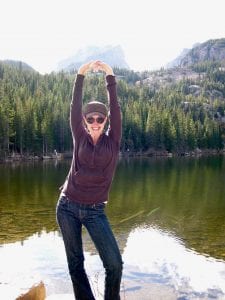 Meet Jennifer Adams. 
Jennifer is a positive ray of light and love to other brain injury survivors and the community at large. She brings messages of constant support, encouragement, empowerment, kindness and care to many.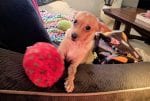 She also shares her journey with her precious and beloved fur family member, Charlie. Her love extends to other animal friends, too. 
Here's what Jennifer's nominator had to say about her: 
Jennifer is a brain injury survivor, whose positive spirit and loving presence and messages, provides beautiful energy for other survivors, caregivers and community members. 
Jennifer has been a bright light and dear friend to BEST. Through her social media platforms, Jennifer has been one of BEST's most beloved supporters. She is the epitome of kindness and care to all and a valued community contributor. 
Thank you Jennifer, for all you do and all that you are!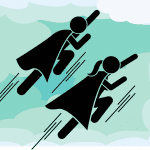 Do you know a survivor, caregiver or community supporter who is putting the power in personal empowerment? Soaring to new heights? Doing cool things?  Bringing superhero-size support to the brain injury community?
Nominate your superhero for the BEST Superhero of the Month for some superhero team recognition. Click here to learn more.