March is Brain Injury Awareness Month. 
March is an important month for sharing, caring, and having important conversations about brain injury and brain injury awareness. 
The Brain Energy Support Team (BEST) is excited to announce our theme for 2019's awareness month: Super Self-Care.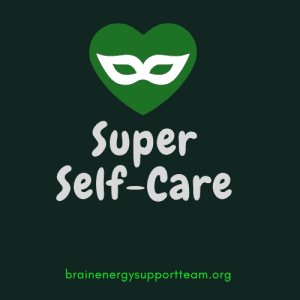 BEST will be exploring different ways that we can practice self-care, such as: 
Tips and strategies on nutrition and food.
Information on brain health.
Important discussions on mental health.
Tools and motivation to find your empowered self.
Encouragement, inspiration and support for self-care.
All are welcome to join us in this space, online on our social media pages, at Our BEST Space in University Place, Washington, and in our virtual Second Life platform. 
You are also welcome to share your self-care tips and strategies. We'd love to hear from you! 
Here's to self-care and living our BEST lives possible, today and every day!