(Editor's Note: Writer and BEST Guest Blog Contributor, Isaac Peterson, shares part two of a two part article on brain injury and mental health. Here's what he's learned. KT).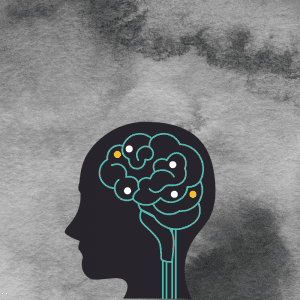 I hope you liked my previous article, about a man who survived a steel rod going all the way through his skull and survived. His case contributed to our current understanding of how our brains actually work.
And now to part two: brain injury and mental health. Now that we understand how the brain works, it's time to look at the impact of brain injury to mental health.
This is a complicated topic; I'm not a specialist, so I'll provide is a layman's perspective.
I've chosen a few common outcomes of traumatic brain injuries: depression, anger, anxiety, and apathy. Since no two brain injuries are alike, most likely a brain injury survivor will have different experiences with each one, if they experience any of them at all.
First off, let me remind you that brain injury categories run from mild to severe. They may be open-skull or closed-skull—the stroke I experienced is the closed-skull type, while Phineas Gage, the survivor I wrote about last time, had an open-skull brain injury.
Two other factors that make each brain injury different from others:  the amount of treatment immediately after the injury, and the area of the brain that's affected.
Additionally, brain injury seems to be more common in men than women.
Traumatic brain injury is a worldwide public health problem and is sometimes called the silent epidemic; it's actually much more common than most people are aware, even to some people who actually have a brain injury.
Now, let's delve in further.  
Let's start with depression, one of the most common aftereffects of traumatic brain injury.
Depression: 
Symptoms can include:
Depressed mood most of the day.

Loss of interest in normal activities.

Fatigue or loss of energy almost every day.

Feelings of worthlessness.

Impaired concentration.

Insomnia

or hypersomnia (excessive sleeping).

Markedly diminished interest or pleasure in almost all activities nearly every day.

Restlessness or feeling slowed down.

Recurring thoughts of death or

suicide.
Apathy:
One possible cause of apathy (among many possible causes), many survivors feel are a sudden sense of uselessness or helplessness, which can lead to a loss of interest into putting effort or energy into achieving goals or engaging in activities.
Anger:
Many brain injury survivors become short-tempered and quick to become angry over the slightest provocations, both real and imagined
Anxiety:
The feeling of helplessness many survivors feel is real to them, and not knowing when that helplessness might end, probably helps fuel anxiety in some.
Bipolar/manic behavior:
Since I can't really do justice to this one using my own words, here is a listing of symptoms from WebMD. 
Disconnected and very fast (racing) thoughts.

Grandiose beliefs.

Inappropriate elation or euphoria.

Inappropriate irritability.

Inappropriate social behavior.

Increased sexual desire.

Increased talking speed or volume.

Markedly increased energy.
There are other effects traumatic brain injuries can have on mental well-being—these are just a few of the more common ones.
Also, this is only intended to be a quick outline, kind of an overview from 30,000 feet.
There some things the disorders I listed have in common: they seem to be connected to life situations and states of mind before the brain injury. The results aren't conclusive yet, but things like dissatisfaction with work, unemployment, socioeconomic status and education level seem to have some correlation with some of the conditions listed. They may become amplified by the injury.
And the symptoms depend on the area of the brain that's affected, of course.
There is some good news, of sorts: some of these aftereffects may be treatable using medications and other forms of treatments, just as with people without brain injuries. And though many can be long-lasting, even for years or decades, there are others that are just temporary and will get better as the brain works to heal itself.
Finally, one question I get asked sometimes is whether TBI can cause post-traumatic stress disorder (PTSD).
PTSD, according to the American Psychiatric Association, is intense, disturbing thoughts and feelings related to their experience that last long after the traumatic event has ended. They may relive the event through flashbacks or nightmares; they may feel sadness, fear or anger; and they may feel detached or estranged from other people. People with PTSD may avoid situations or people that remind them of the traumatic event, and they may have strong negative reactions to something as ordinary as a loud noise or an accidental touch.
I would guess from this that any link between brain injury and brain injury is to the extent that extreme emotion, like fear, was part of the experience that caused the injury in the first place. In other words, it doesn't look like PTSD is caused by brain injury, but by the emotion attached to getting the injury.
I hope you learned at least as much as I did.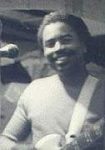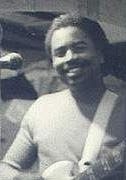 Isaac Peterson grew up on an Air Force base near  Cheyenne, Wyoming. After graduating from the University of Wyoming, he embarked on a career as an award-winning investigative journalist and as a semi-professional musician in the Twin Cities, the place he called home on and off for 35 years. He also doesn't mind it at all if someone offers to pick up his restaurant tab. Peterson also welcomes reader comments. Email him at isaac3rd@gmail.com.