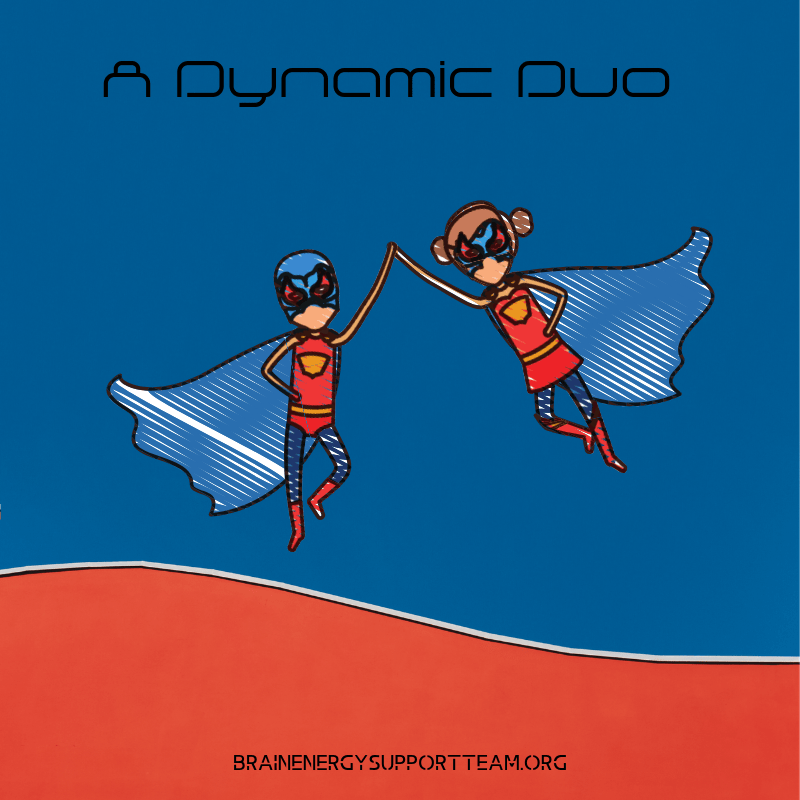 We don't have just one BEST superhero for the month of August 2019, but two. 
BEST wishes, hugs and congratulations to the married dynamic duo of Paul Giese and Nichole Davis! 
Paul and Nichole are longtime BESTies and superhero supporters. In fact, it was Nichole who coined the term, BESTies, to describe the people of BEST.  
This couple deeply care about fellow brain injury survivors, support groups and BEST. They are always willing to be of support and to share their own stories. Both Paul and Nichole participate in many of the BEST events lending their energy, enthusiasm and friendship. 
Here's what the duo's nominator had to say about them: 
Paul and  Nicole have been dedicated to the brain injury community and are great supporters of BEST. Paul has done a lot of work with new people in support groups sharing his experience. Nicole enjoys rock collecting, donated the BEST Superhero sign and contributes to our
organization.
Thanks, Paul and Nichole for all you do for our community. We appreciate you both! 
Do you know a survivor, caregiver or community supporter who is putting the power in personal empowerment? Soaring to new heights? Doing cool things?  Bringing superhero-size support to the brain injury community?
Nominate your superhero for the BEST Superhero of the Month for some superhero team recognition.
Click here to learn more.