The 2020 Washington State Brain Injury Conference will be held on April 15, 2020 from 3 pm to 7 pm and April 16, 2020 from 9 am to 4 pm at the Hotel Murano in Tacoma, Washington. 
Here is the save the date flyer with information, schedules, costs and more: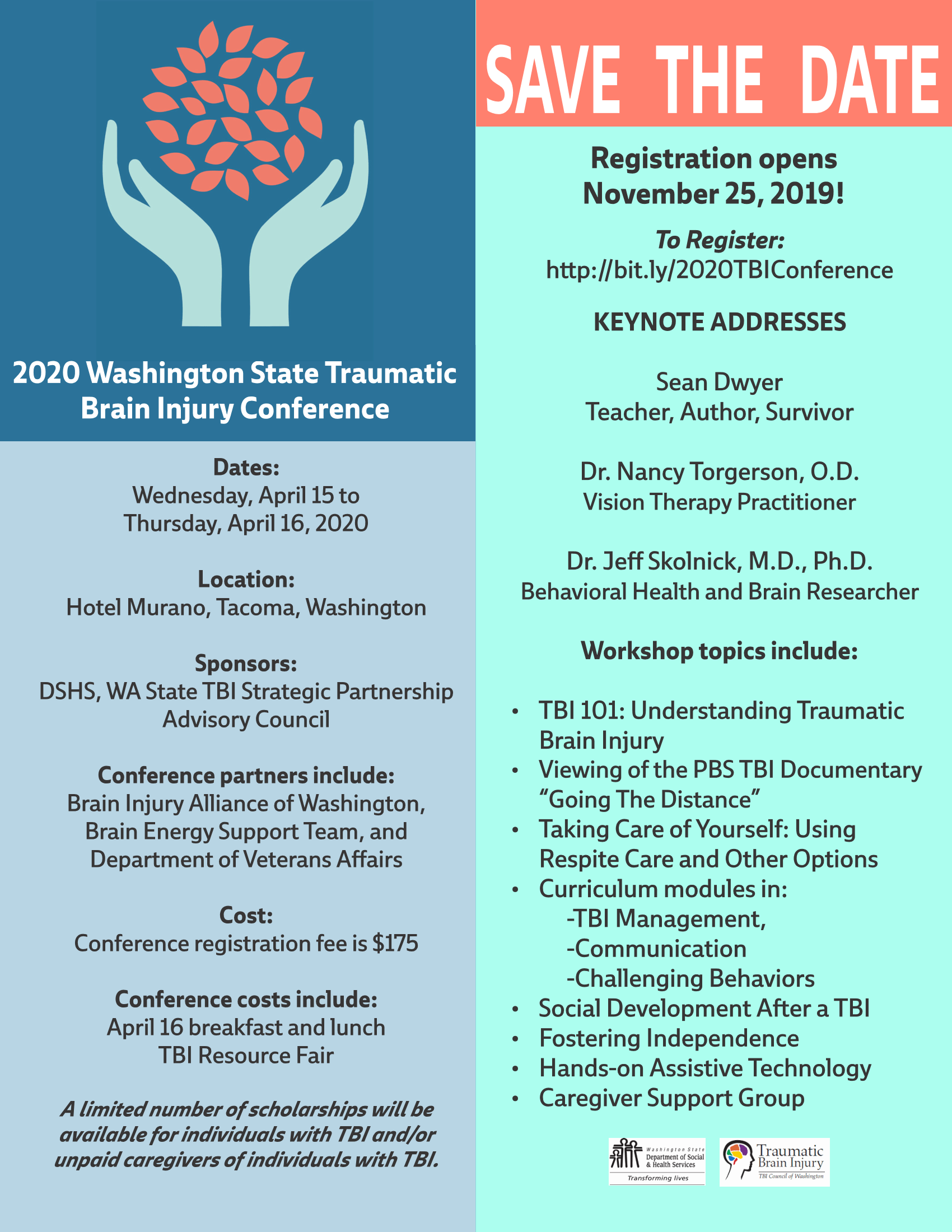 Please note, a limited number of scholarships are available to TBI Survivors or Unpaid Caregivers of TBI Survivors.  If you  feel you qualify, and would like to apply for a scholarship to cover registration and/or hotel for a night, please  do not fill out registration above. Instead, request a Scholarship Application by emailing Sara Cravens at lorien7@uw.edu.  
Scholarship applications are DUE NO LATER THAN MARCH 1, 2020. Please follow the instructions on the form when you receive it. 
Here's what the form looks like: