BEST has created a virtual presence for reaching out to those with brain injury and their caregivers.  BEST hosts a variety of social events, small group discussions, workshops, and skills training. Our goal in Second Life is to support those with brain injury engage in alternative and meaningful learning and PEER support. Our office can be found on Etopia Island in Second Life.
Our First Annual Cognitive Convention (Cognicon) is February 28 and 29, 2020. Day one (February 28th) begins at noon (PST) and day two (February 29th) begins at 10 am (PST).
Our theme: Creativity Is A Superpower.
The goal is to raise awareness about BEST in Second Life, share information about brain injury, brain health, and supportive communities and programs in Second Life.  
Click here and here to keep up to-do-date on convention happenings, schedules and more!
There is no charge to attend this event.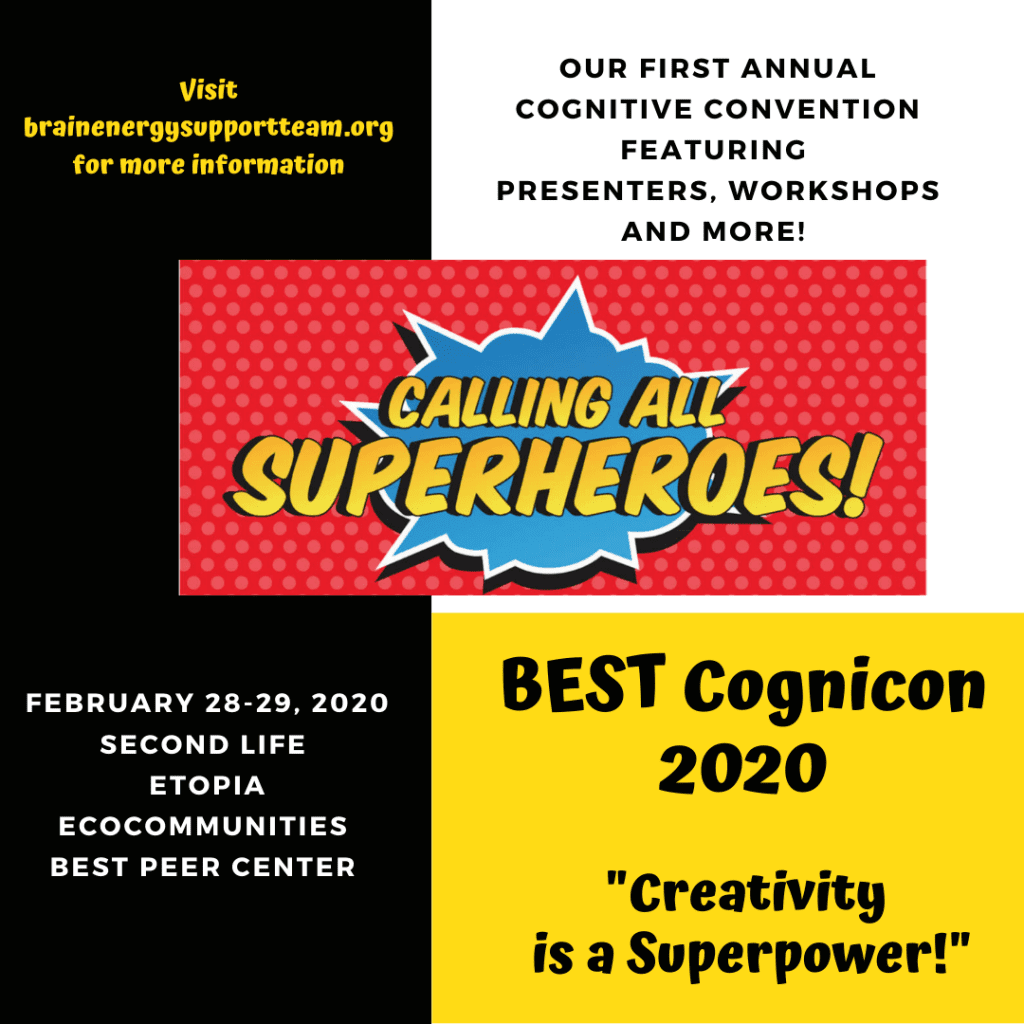 Here are some other opportunities where you can join us in Second Life on a regular basis as well!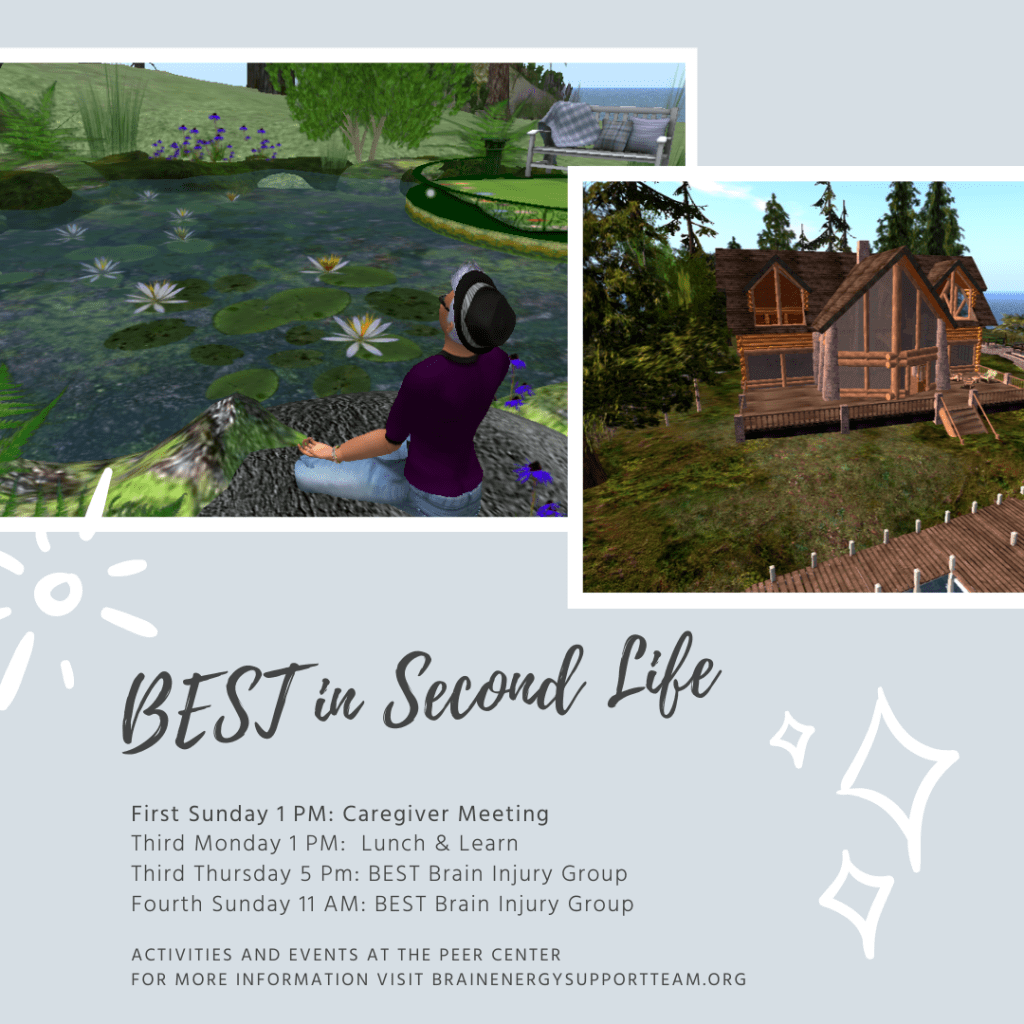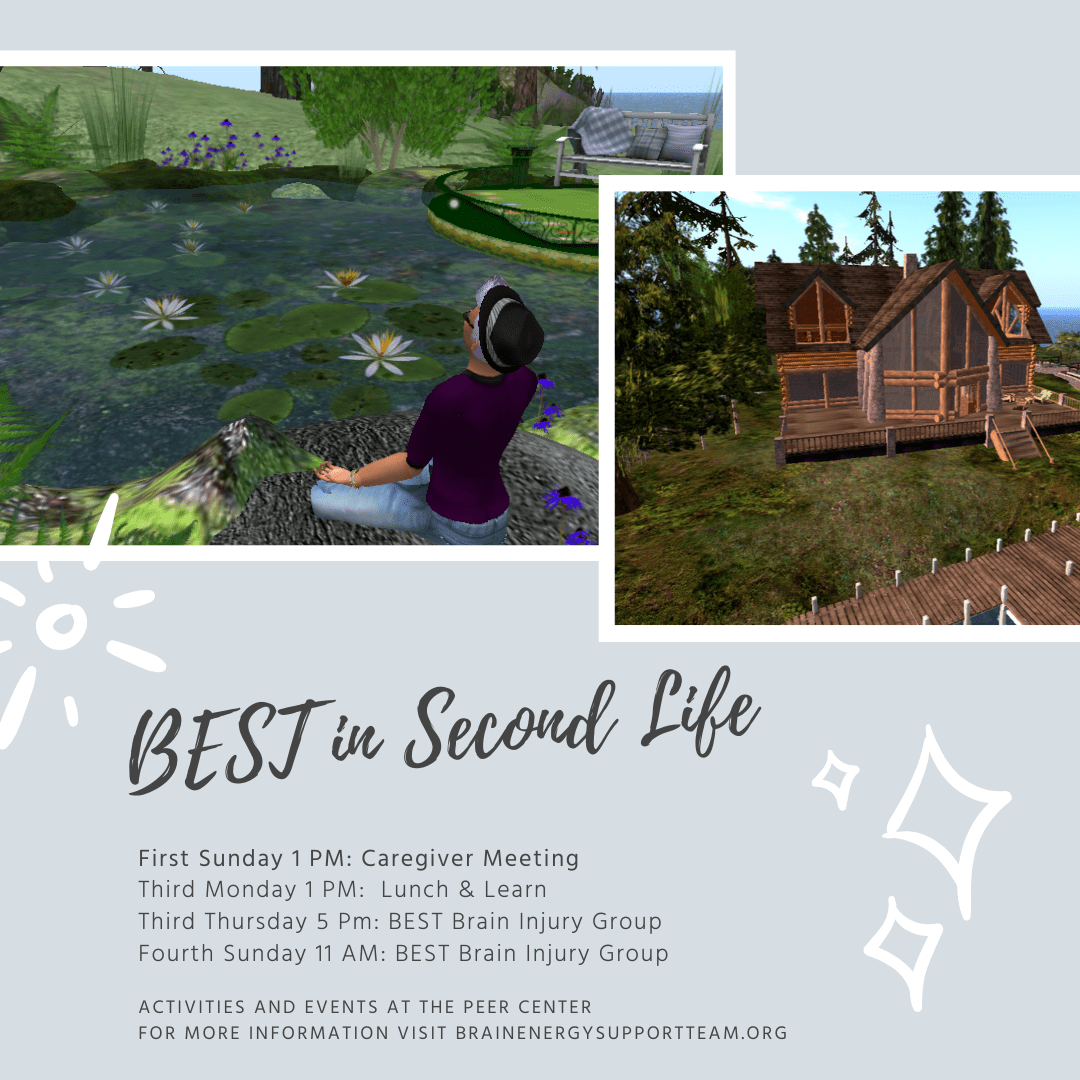 Click here to see the PEER Center activity calendar. 
Intrigued? Ready to begin your virtual world adventure? Click here to get started today!