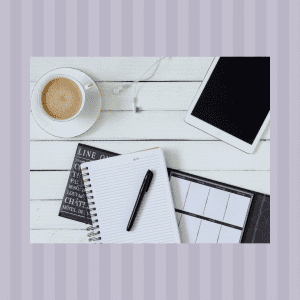 For many in the BEST community, writing offers an opportunity to explore new ideas, tap into creativity, provide a healing salve to work through emotions and issues, and/or an important form of self-care. 
As we work through this unprecedented time in our history due to the pandemic, writing can be more important than ever as an activity and coping mechanism. 
New to writing? Been at it awhile? Whether you're a beginner or old pro, here are some resources you may want to explore to the help you share the written word with yourself and/or others.
Blogging
Blogging is a great way to share writing with others online. There are blogging platforms available that are FREE and simple to set up. All you need is computer access, some basic online skills, and you're ready to go! Here are some options to check out: 
Journaling online 
Perhaps you'd prefer more of a private journaling experience. Here are two free resources to explore this very activity.
Writing and Journaling (Not Online) 
The beauty of writing is that you can do it anytime, anywhere. All you need is something to write with and something to write it on! 
Maybe that's a colorful bound journal or perhaps a simple notebook with lined paper to write on. 
Either way, writing can happen anytime. 
Recording Your Thoughts
For some, physically writing something is challenging or not desired. You can still do an audio version of your thoughts and words. If you have an electronic device such as a cellphone, laptop or tablet, there are recording apps where you can record your voice and save the recordings. 
Click here for a good article on audio.  
What To Write About 
There are many resources on writing and/or journal prompts to help aid you in your writing. A prompt is typically a question that is posed to the writer to give them an idea where to begin and start thinking about topics. 
Here are some links to writing and/or journaling prompts. 
30 Prompts for Self-Reflection and Self-Discovery 
A link to over 1,000 journal prompts (yes, really!) 
Also, feel free to check out the BEST Pinterest page and peruse our Life Tools and Self-Care boards for really good infographics on this topic. 
Tell us about your writing and/or journaling. What are you working on right now? What kinds of tools work for you to write? How is writing helping you during the crisis? 
We'd love to hear your thoughts for a future article on writing. Reach out to Kim at kimt@brainenergysupportteam.org to share. 
Thank you for your help and participation in advance. 
Happy writing!