(Editor's Note: Writer and stroke survivor Isaac Peterson has been sharing his words with the BEST blog for three years as of this month. Today's piece centers around loneliness and isolation and Isaac's personal strategies to combat that. Thank you Isaac for your amazing contributions and all that you do through your words and wisdom. KT)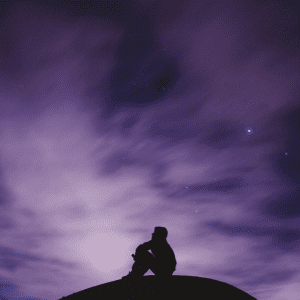 Do you have a traumatic brain injury? If so, do you ever feel lonely and isolated, feelings many TBI survivors are forced to endure?
I have a brain injury, and have experienced those things, but to nowhere near the extent of others, who live with it all the time.
I've mentioned a time or two how, after experiencing a stroke and hospitalization in St. Paul, Minnesota, I was involuntarily relocated to Tacoma, Washington (a story in itself).
This was at the very end of 2016. I'm still here in Washington.
When I first arrived, I lived with my sister and brother-in-law. It was a lucky thing I at least had somewhere to go, since I only knew my sister and one other person, Nancy, a friend from college, who also lived here.
I only felt lonely and isolated a handful of times. 
The first time was the worst, and it happened while I was in a houseful of people. I know it sounds goofy, to feel lonely in a crowd, but TBI survivors don't do a lot of things the way most other people without brain injuries do.
The occasion was Christmas 2016, at my sister's house, and it was in the month following the stroke I'd experienced. And it was one of the loneliest most depressing days of my life.
The joint was jumping–there were a lot of people; at least it felt that way with my brand new brain injury and new aversion to crowds. And it was LOUD–the sensory overload was excruciating. I felt very out of place, what with all the people filled with the holiday spirit of love and giving, while all I was filled with was the need to be somewhere quiet. And I was in a houseful of people who seemed to think a major stroke was something you can just bounce back from. I sat alone, feeling very lonely and isolated, surrounded by people. 
I got through it somehow, but I don't know how.
Here I was, in a place I'd never been, and full of people whom I didn't know (yet). It was natural that I'd have that lonely feeling, since it reflected the new reality I was living. I had come from a place where I was popular and well-known. It was a place where I'd established myself as an accomplished journalist, but now I was in a place with a traumatic brain injury and no prospects or idea how, or even whether I'd get back on track.
The lucky thing for me was that these times were few and didn't last long. One of my saving graces was that I've had a lifelong love affair with books. I guess it wasn't completely true that I didn't have any friends–I still had books. I was able to keep my mind occupied for hours at a time, sitting reading books, even though doctors had told me to avoid reading so soon after a stroke, as it would overstimulate my brain and make it have to work harder.
But I read and lost myself in the written word and characters who took the place of real, live, actual people and became my friends.
Another thing I did was just to go out and walk–doctors had advised me not to do that either. But going out and being immersed in nature and fresh air seemed to be a real godsend and became a major part of my new normal.
I had been a dedicated walker my whole life–I didn't have a driver's license until I was 28 years old, and haven't owned a car since about 1987. And one doctor told me he thought part of the reason I survived a major stroke was the physical shape I was in from walking. Walking figuratively saved my life again, when I felt lonely and isolated.
I know it sounds weird, overcoming loneliness by doing something where I was all by myself, but it worked.
I know this is going to sound goofy and all new agey, but I think it helped the feeling of loneliness, being outside and feeling a part of the universe and knowing I was part of something bigger than myself or anybody else, in a universe where everybody else and everything else also live. I didn't feel so alone.
The few other times I felt alone my remedy was to just sleep. That took no effort since much of the time I had trouble staying awake anyway. I always felt better when I woke up.
But the move I made that went the furthest to helping with that feeling of isolation and being alone was joining the Brain Energy Support Team (BEST) TBI support group. There I was with other people who had the same feelings I had; it was a great place to meet and be around people who were all in the same boat.
And it was the facilitator of the group who pointed me in the direction of contributing to a blog. I feel a great connection with my readers and haven't felt truly alone since I resumed writing.
So there it is; how I navigated my way through loneliness and isolation. Your mileage will vary—find the things that work for you.
And don't lose faith that things will get better.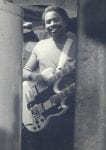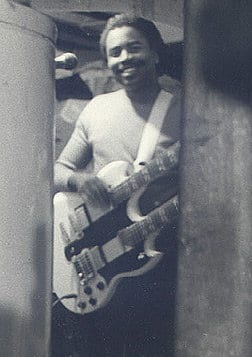 Isaac Peterson grew up on an Air Force base near  Cheyenne, Wyoming. After graduating from the University of Wyoming, he embarked on a career as an award-winning investigative journalist and as a semi-professional musician in the Twin Cities, the place he called home on and off for 35 years. He also doesn't mind it at all if someone offers to pick up his restaurant tab. Peterson also welcomes reader comments. Email him at isaac3rd@gmail.com.