The BEST Superhero Shoppe Online is excited to feature beautiful handcrafted cards from Heartfelt Tidbits of Creativity!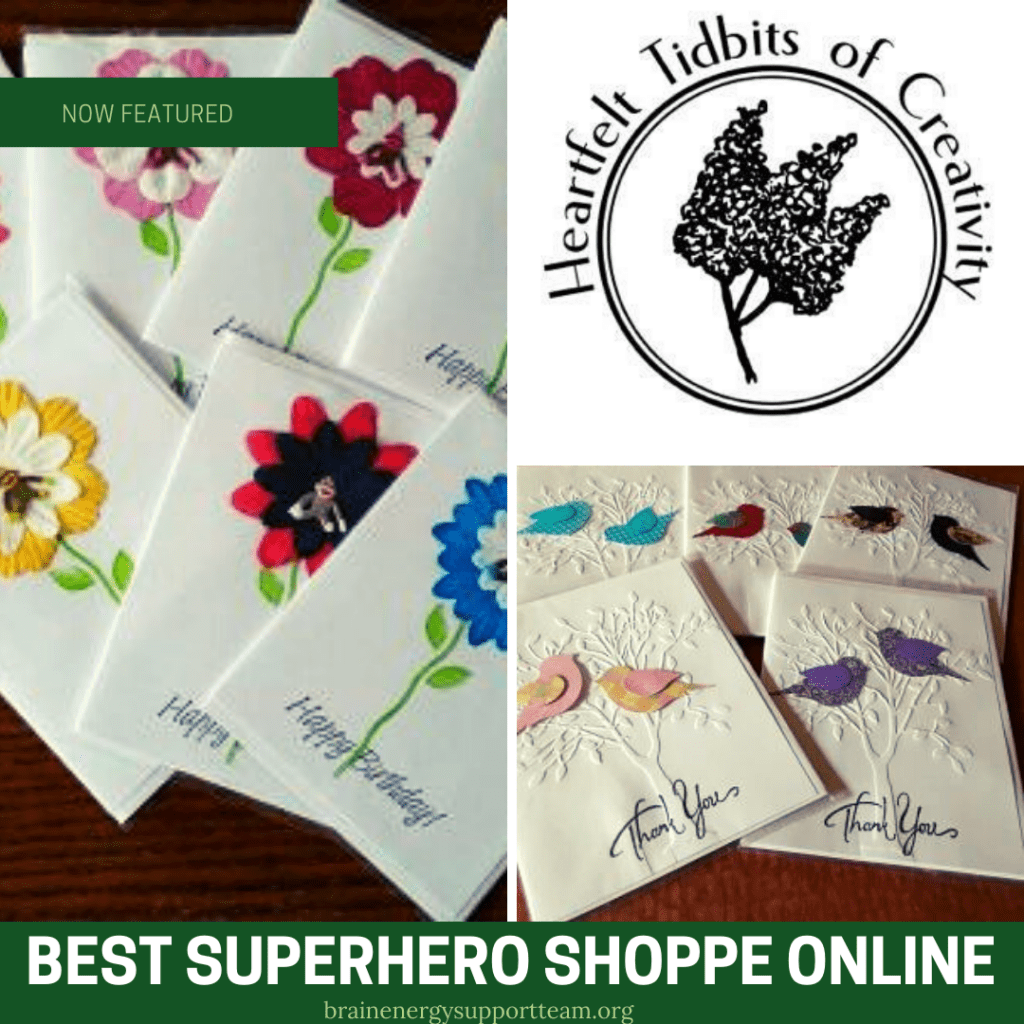 The artist behind Heartfelt Tidbits of Creativity is Diane Rasch. Diane created Heartfelt Tidbits of Creativity with a mission of honoring others in special and heartfelt ways through her paper art. Each card in her line is lovingly crafted and are ideal for special occasions, giving thanks, or for just note of love and support. 
In addition, to her business, Diane is a celebrated local mixed media artist whose work has been shown in the Washington State Brain Injury Art Show and at the Tacoma Art Museum. 
She also shares her time and talents with the Brain Energy Support Team (BEST) in a variety of roles as an artist, instructor and mentor. 
To see the current cards featured in the shoppe, please click here. 
Proceeds from the BEST Superhero Shoppe benefit the services provided by the Brain Energy Support Team (BEST).