We are reaching out for your help.
We know that COVID-19 has touched all our lives in profound and unimaginable ways.
We know you're worried, and we're worried, too.
Our team knows from years of personal experience that navigating a brain injury or other cognitive challenges is hard on individuals, caregivers and families.
It's without saying the pandemic adds more difficulty.
From having to cope with stay at home orders, to navigating online and new technology now more than ever, the pandemic has upended how we all live and work.
Those in our community have shared with us that while they are trying to stay positive, there's still tension, anxiety, sadness, and loss. We want to continue to support our community and need your help.
For over a decade, the Brain Energy Support Team (BEST) has been an innovator in support, support groups, education and activities for our community, near and far.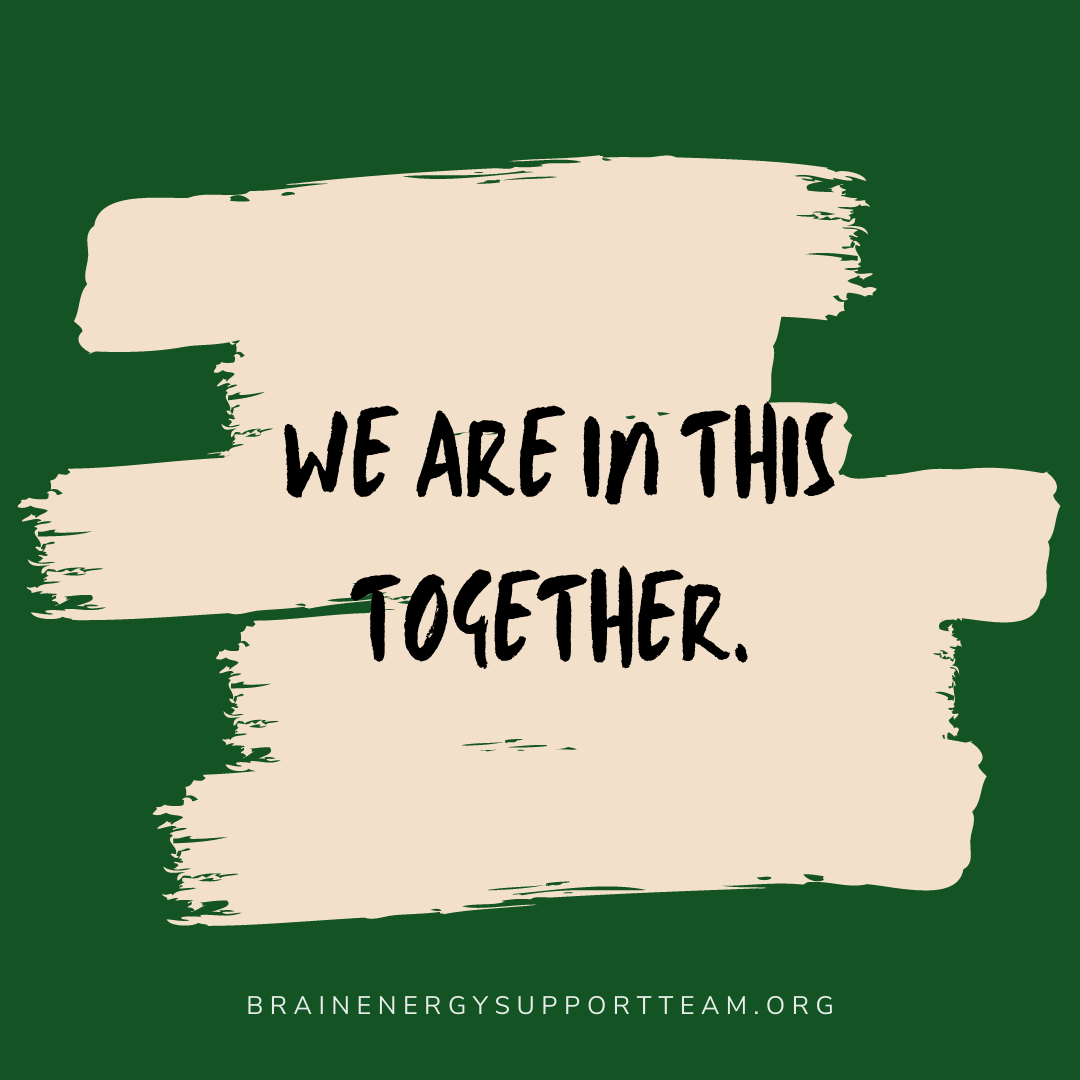 As the pandemic hit, we were able to adapt online quickly with information, educational opportunities and more.
Most importantly, through out these difficult months, we have been providing valuable support for brain injury support group facilitators to continue their efforts to support the community and those who are hurting and need help.
We are deeply determined to reach out in love, care and support to make sure our community isn't overlooked and forgotten.
Despite our hard work, efforts and intentions, it's not enough financially.
The facts are clear.
We need your urgent support by September 30, 2020.
Following 4 easy and fast ways you can help us TODAY:
Shop for Cause:  Amazon or Fred Meyer; The BEST Superhero Shoppe Online; or get some BEST merch at the BEST Empowerment Superstore for yourself or others. 

Ask others you know (individuals, teams, businesses, organizations) to strongly consider their support.
What's in it for you?
Helping a large, and often overlooked, community network with the lifelines and resources that they need, in a time of great need.
And supporting a creative organization to expand their offerings and capacity to welcome and embrace more community members, and to continue to offer free and reduced-cost activities and education.
Click here to help.
There's more: you don't have to take our word for it. Take theirs (see graphic below).
Thank you, for your time, attention, and sense of urgency. You will make a difference as you are the difference.