The Edmonds Head Injury Support Group in Washington State recently connected in a unique and special way. 
Support group participants met at the Ballinger Senior Center on a beautiful early fall day to share a community meal while following COVID-19 health and safety requirements.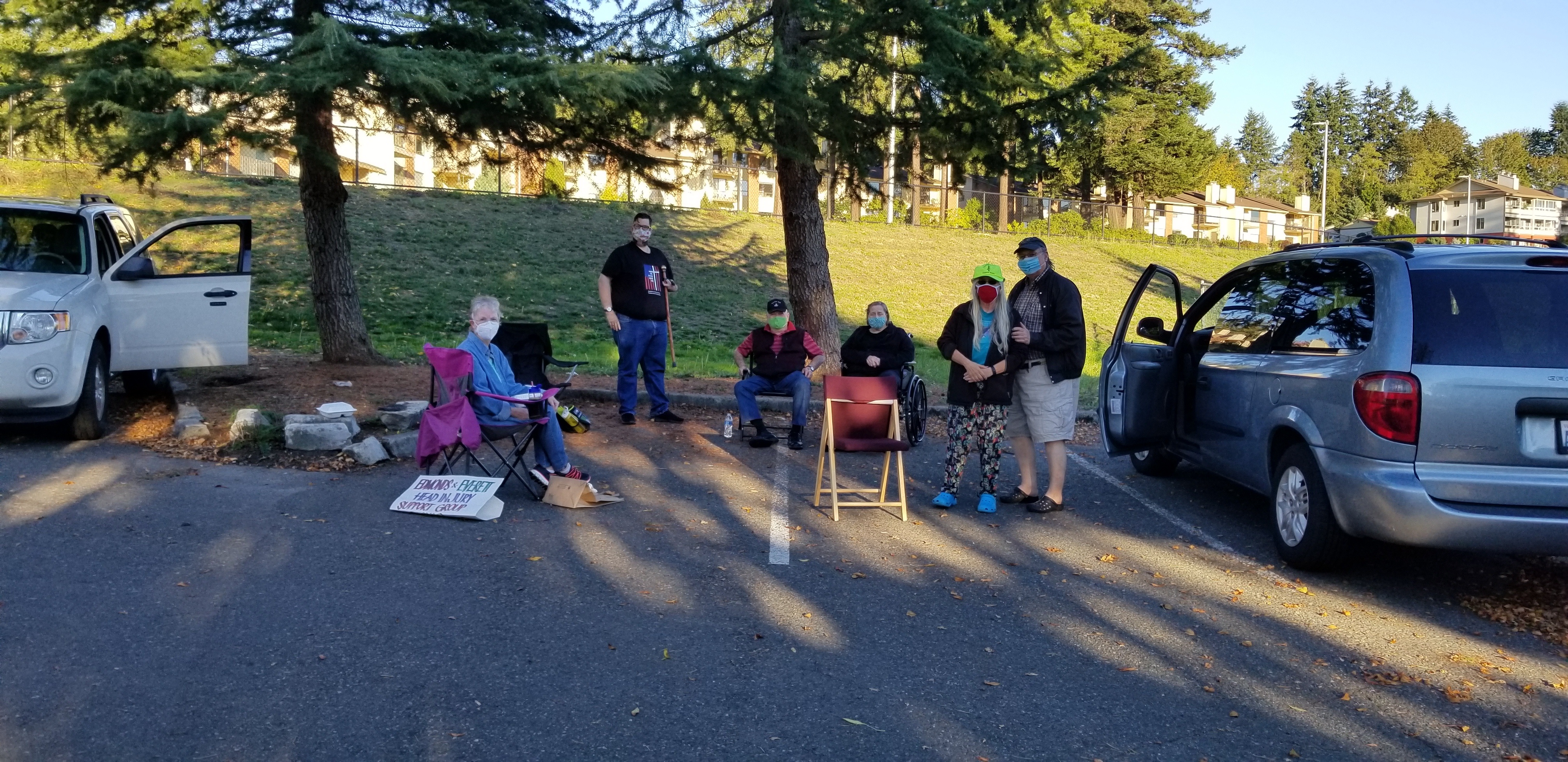 According to Support Group Facilitator, Robin Spicuzza, it was a much appreciated outing for support and friendship for all who participated. 
"We were able to socially distance, share a meal and support each other in these stressful times," said Spicuzza.  "I was very thankful to meet up with them for the senior dinner. We laughed, shared stories, gave updates, shared resources and supported each other." 
And the best part? 
"Everyone came with weighted shoulders, but left with smiles on their faces!" 
Thank you, Edmonds Head Injury Support Group for the update and sharing your care with each other and the brain injury community.