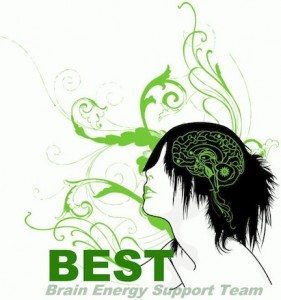 March really is the perfect month to bring awareness to brain injury for two reasons.
First, March is the month where spring begins; spring is a powerful time to recognize awakening and renewal.
Second, the word itself, used as a verb, to march, means to walk quickly with determination.
At the Brain Energy Support Team (BEST), while it is with that spirit that we begin our journey into Brain Injury Awareness Month, we want to take it a step further.
Why?
We know BEST.
We get each other.
From our organization's founding in 2007 to today, we've been building together, as a team, the BEST lives possible.
And it's with that team spirit that we put a different face to brain injury.
Together, marching forward, we are determined to overcome the myths, perceptions and stereotypes of individuals with brain injury.
We have hopes, dreams and beliefs just like everyone else. It's with great pride and honor, that we welcome and honor each other and our individual and collective life journeys with warmth, understanding and support.
Our large, caring (and growing!) family of BESTies throughout the state of Washington, are at the ready to take our commitment of empowerment and support for ourselves and for each other to our communities, this month and every month.
We are here to celebrate who we are and what we bring to the world.
All month long we will be bringing you our stories of renewal and awakening, brain injury news from across the globe, discussion topics and strategies to help you start the conversation of awareness, a robust selection of activities and educational opportunities at Our BEST Space and the BEST Learning Center and the launch of some really exciting upcoming projects to strengthen and bolster the entire brain injury community, statewide.
We proudly and warmly welcome everyone to join us, as we journey forward to help change lives.
Please visit our website, Facebook and Twitter pages or contact us to learn more and take part.