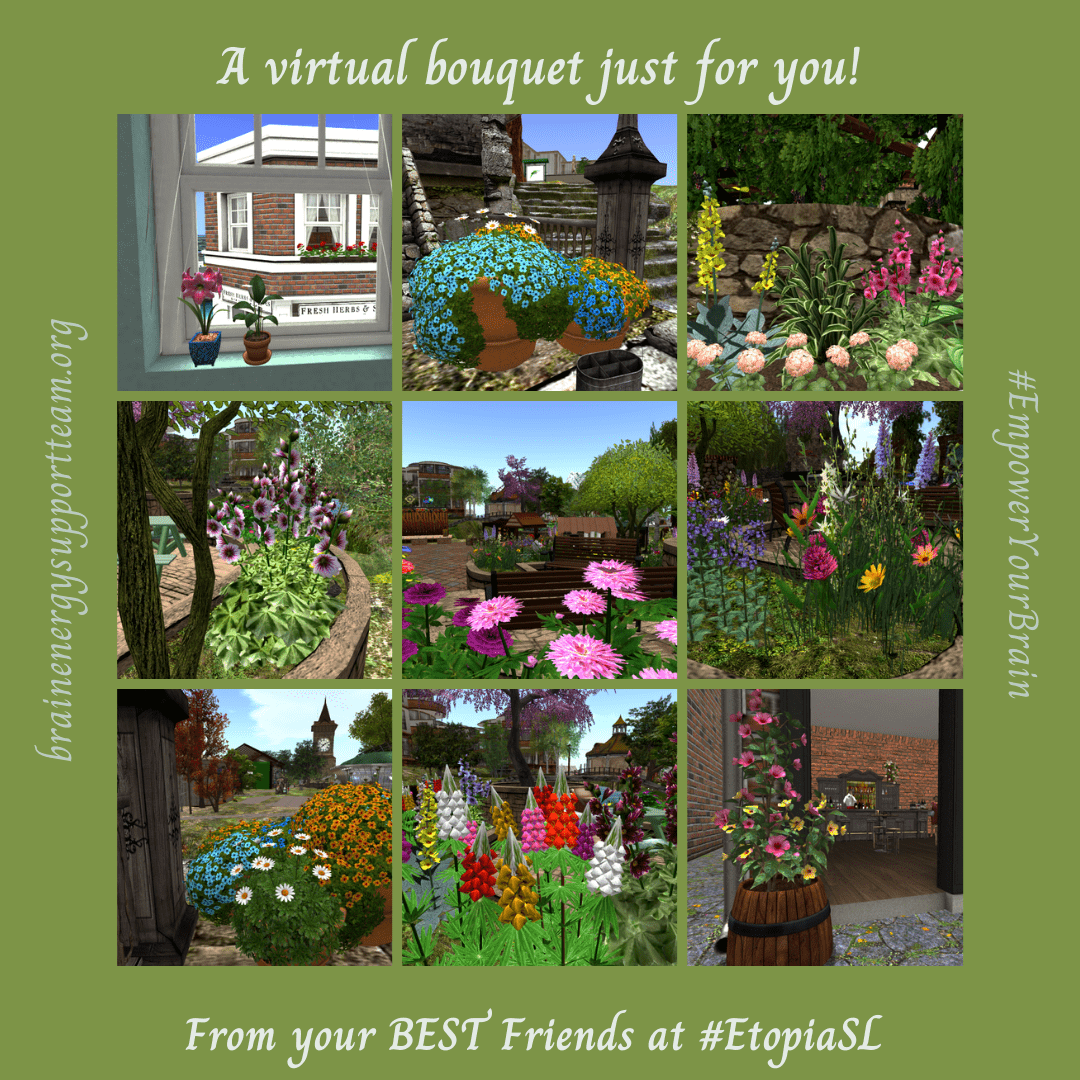 This virtual spring bouquet was created just for you from your BEST friends at BEST Etopia in Second Life! You are also cordially invited to see and experience these flowers for yourself when you visit BEST in Second Life. 
Stop by for our virtual Earth Day and Earth Week events this week or just pop in and take a look around on your own.
Either way, visiting BEST Etopia is free and everyone is welcome. 
If you are new to Second Life or new to BEST in Second Life, learn more here.
For step-by-step instructions to join us in Second Life, click here. 
To get all the details events, activities and more for Earth Day (Friday, April 22, 2022) and Earth Week in BEST Etopia, click here.