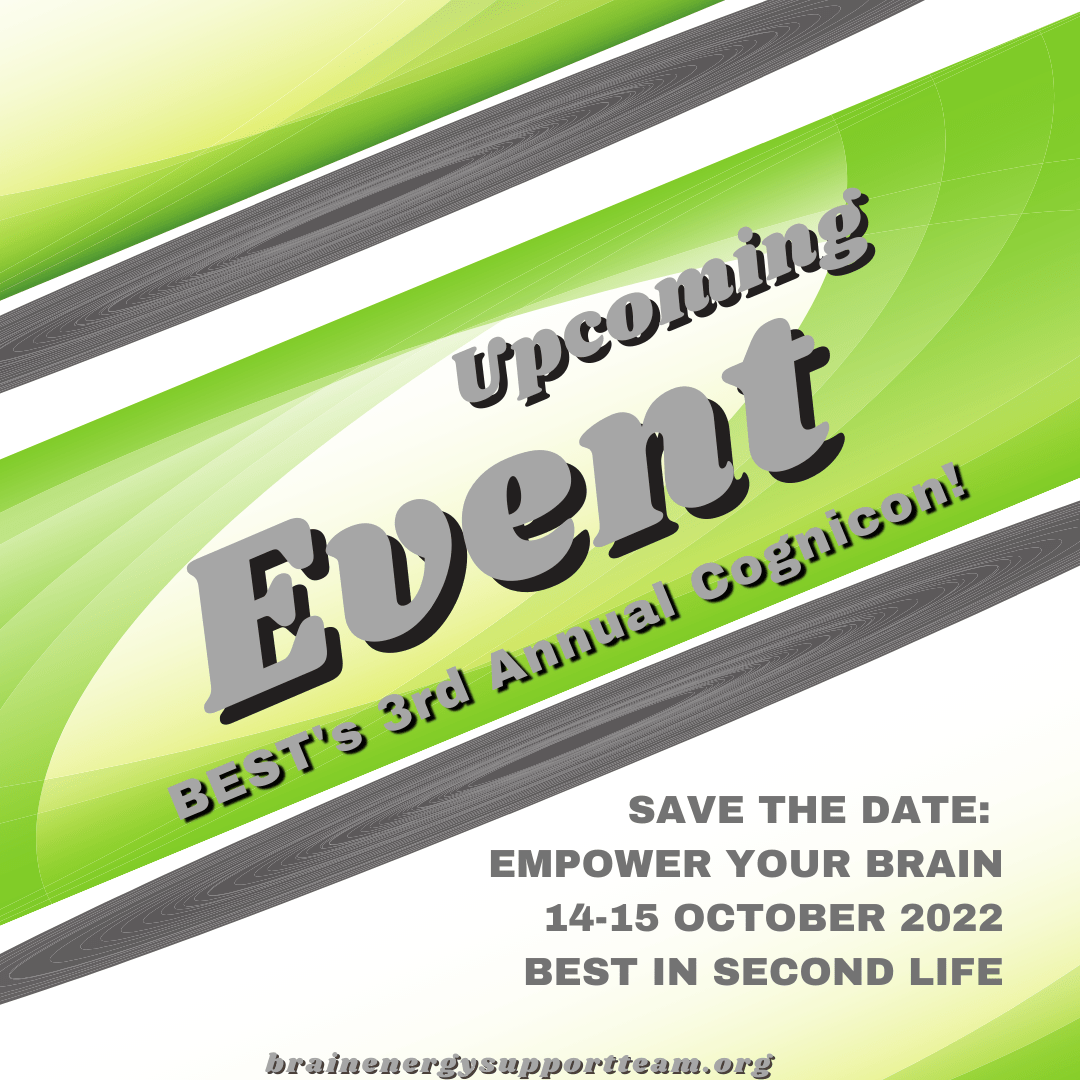 This fall, Cognicon returns! Save the date for October 14-15, 2022 for a virtual event that is like no other! 
For those not familiar with Cognicon, the event was started in 2019. This virtual cognitive convention is designed to share information about brain health, wellness, self-care, empowerment, and supportive communities and programs in the virtual platform of Second Life.  
There is no charge to attend and all are welcome!
As we get closer, we'll be posting more information on what to expect and how you take part. 
In the meantime, if you are new to Second Life, we highly encourage you to join BEST in Second Life today! It's free to visit, explore and take part in activities and events. Click here to learn more and how you can get started.