Did you know that today is National Book Lover's Day?
To celebrate, we've included just some of our favorite books that we think are just the BEST!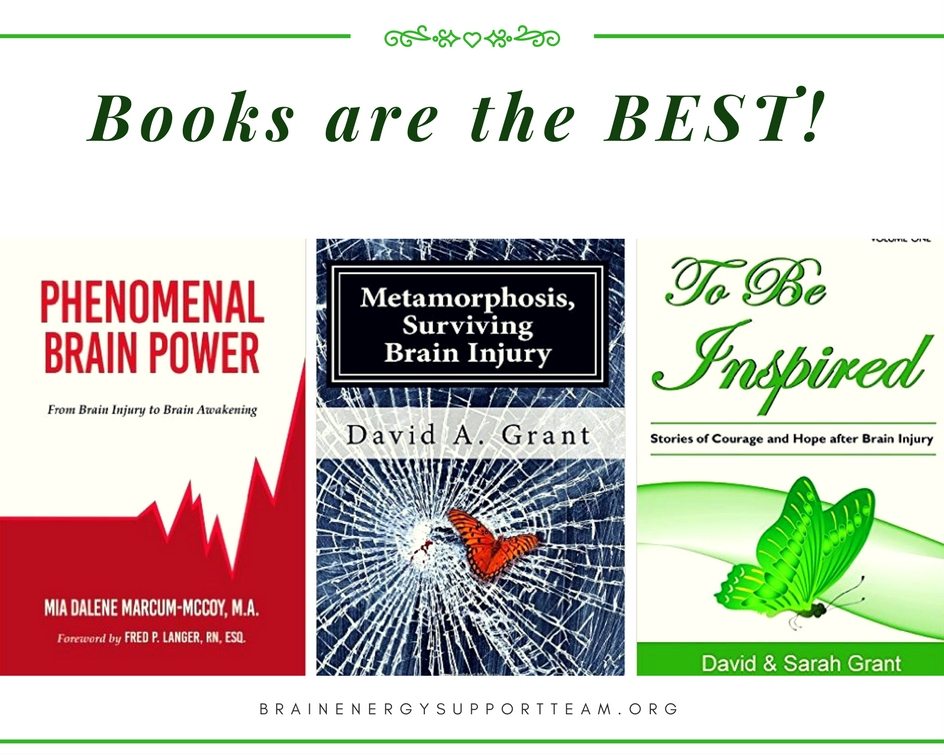 Learn more about each book title by clicking the links below. Happy reading!
Phenomenal Brain Power: From Brain Injury to Brain Awakening by Mia Dalene-Marcum-McCoy, M.A. 
Metamorphosis, Surviving Brain Injury by David A. Grant. 
To Be Inspired: Stories of Courage and Hope After Brain Injury by David and Sarah Grant.