Peer mentoring is a process in which an individual who, as a "veteran" of a life experience, helps another person currently coping with a similar life event and in need of support from a knowledgeable friend. Peer mentoring programs have been developed to aid people with a variety of medical conditions and physical disabilities, and to help their families.  Mentoring programs have been created to assist people with employment, education and community integration.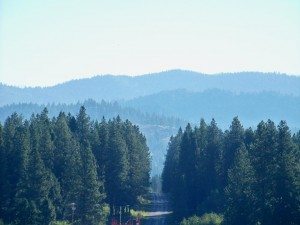 Over 1.5 million Americans suffer nonfatal traumatic brain injuries each year which do not require hospitalization. An estimated 62.persons out of every 100,000 adults age 15 and over are living in the community with enduring functional impairments due to TBI. In spite of a persistently strong desire to work, persons with TBI continue to experience employment rates that hover around 30%. Nationally, the cost of lost productivity and wages together with the costs associated with care and management of TBI, are estimated to be $22 billion annually.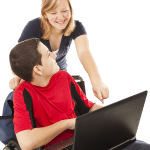 A peer mentoring program for individuals with brain injury and their families provides an alternative, and much needed, form of support during all phases of adjustment and reintegration into the community. Peer support has been shown to be an effective buffer for stress, in both the individual with brain injury and their families. It has also been shown to increase one's sense of personal empowerment and self-efficacy.  With appropriate education and specific resources, this translates into successful, valuable lives for both families and individuals living with a brain injury.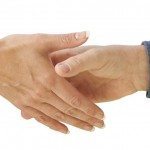 The Brain Energy Support Team (BEST) is launching a unique way of empowering both survivors of brain injury and their caregivers. Project PEER, Personal Empowerment (through) Education & Resources, will give individuals with brain injury the opportunity to learn, practice and improve social, business, and daily living skills. More importantly, this program is designed to help participants realize their own potential to embrace leadership and the entrepreneur spirit, and create jobs that are lead by peers.
Project PEER is modeled on a successful Peer Mentoring pilot program developed in New York. While this program did not continue due to lack of funding we believe that helping those involved in Project PEER to develop job skills while engaged in revenue generating activities is the perfect vehicle to not only empower the individual, but create a sustainable program.
Confection Connection and Stitching It Up are two revenue producing activities that will both be valuable avenues for participants to get excited about creating sustainable jobs for themselves and to learn important social and job skills integral to community reintegration and future employment.
Confection Connection is a sales and merchandising opportunity from which all proceeds are used to purchase materials, offer stipends to program participants, and help with BEST's continued public awareness efforts. Stitching It Up is designed to teach participants business and job skills in a small business setting. Participants work together to plan and produce quilted resource bags for everyone in Washington State that is hospitalized with a TBI. Information and amenities are included in the bags to offer encouragement and resources for families and survivors who have been thrown into the unknown world of traumatic brain injury.
BEST has a history of leading collaborative teams to unified goals.  Project Peer will benefit from, and contribute to, collaborations with other organizations that serve individuals with disabilities and their caregivers.