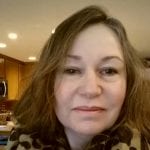 The Brain Energy Support Team (BEST) is pleased to announce our BEST Superhero of the Month for August 2017. BEST congratulations to Robin Spicuzza! Robin provides invaluable support, resources, expertise and assistance with BEST administrative activities as well as serving as a support group coach. 
Here's what Robin's nominator had to say:
I would like to nominate Robin Spicuzza for or BEST Superhero of the month.  She demonstrates a lot of energy and caring for the people that she works with and she is a great team player. 
Our BEST thanks and appreciation to Robin for all that she does for our community and beyond!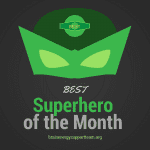 Do you know a superhero who you'd like to nominate? Nominating is fast and easy. Learn more about the BEST Superhero of the Month by clicking here.