Facebook fans and supporters: Never miss a moment from the BEST news feed on Facebook! Here's a handy dandy guide on how to prioritize the BEST Facebook page.  See BEST first in a few easy steps!
From your laptop/PC:
Go to your desired page and locate and "hover" over the "Liked" button  as seen in the screen shot below: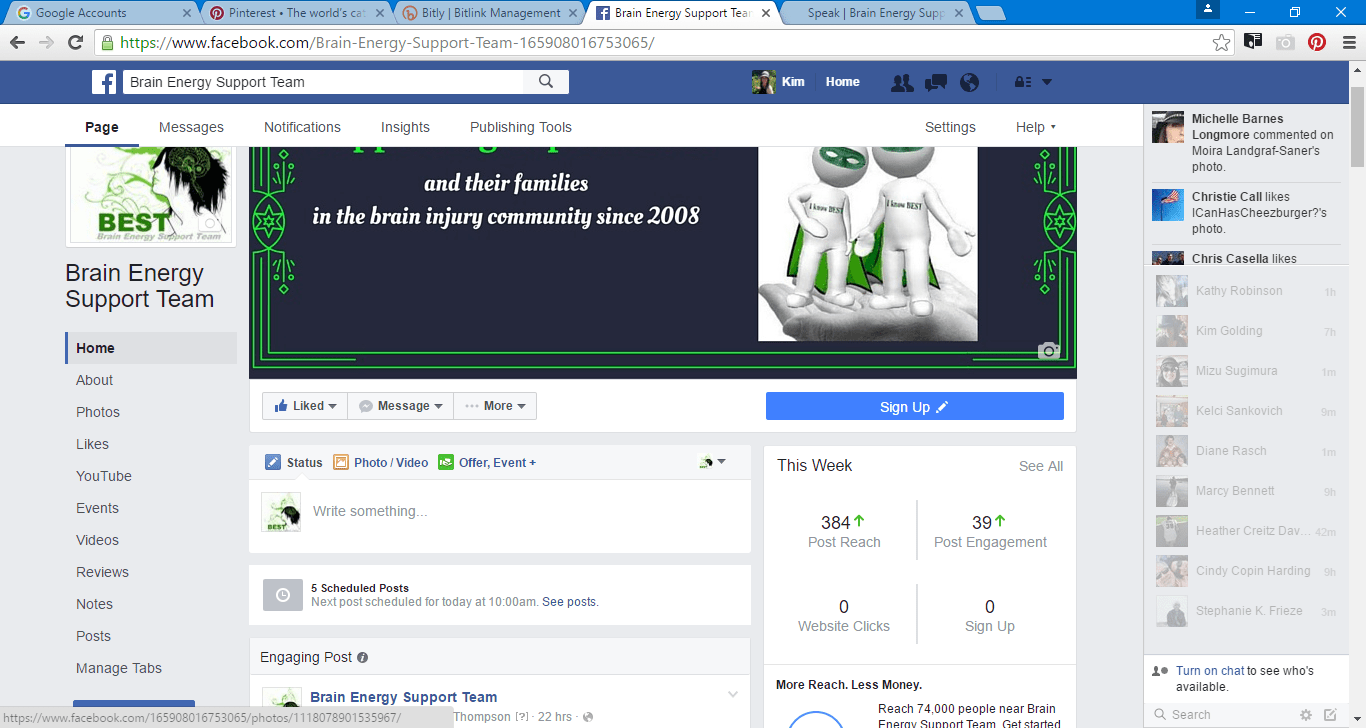 You should see a drop down menu. In the first section, you will see that it is set for "Default":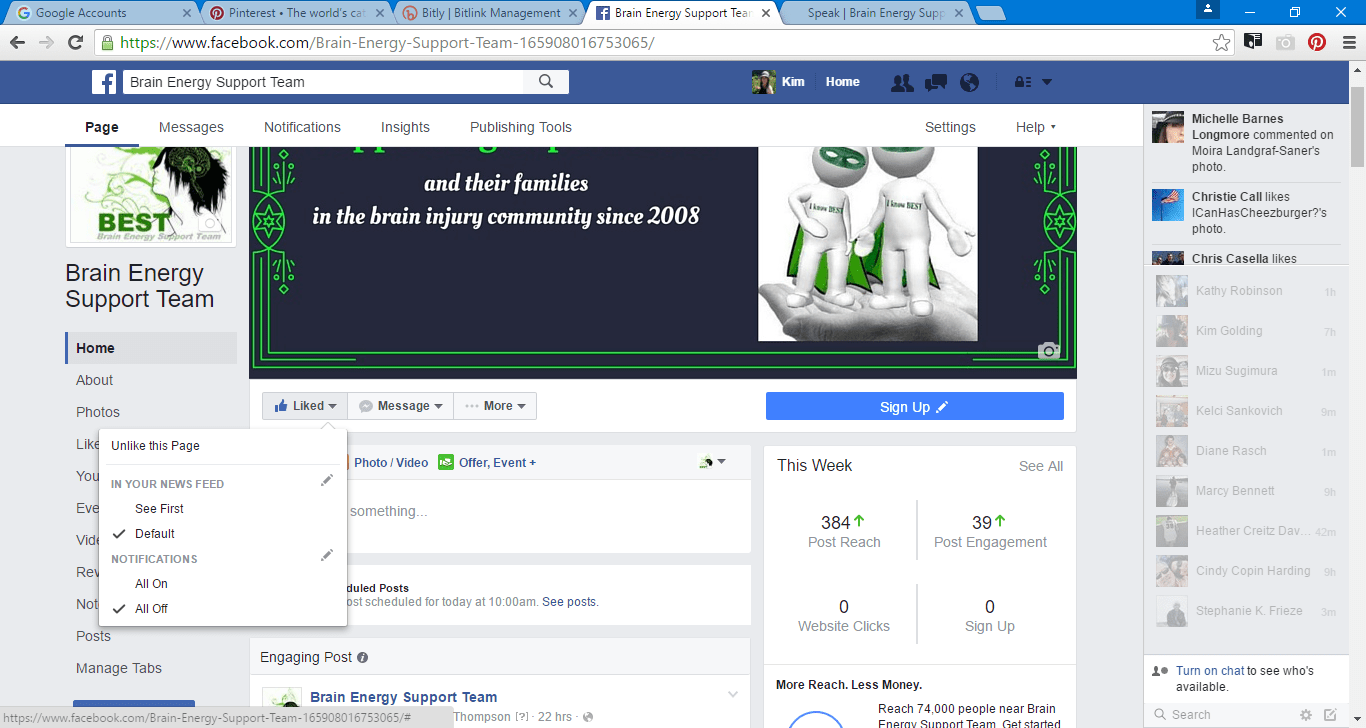 Change this setting to "See First." Now you will see your desired page more easily in your news feed.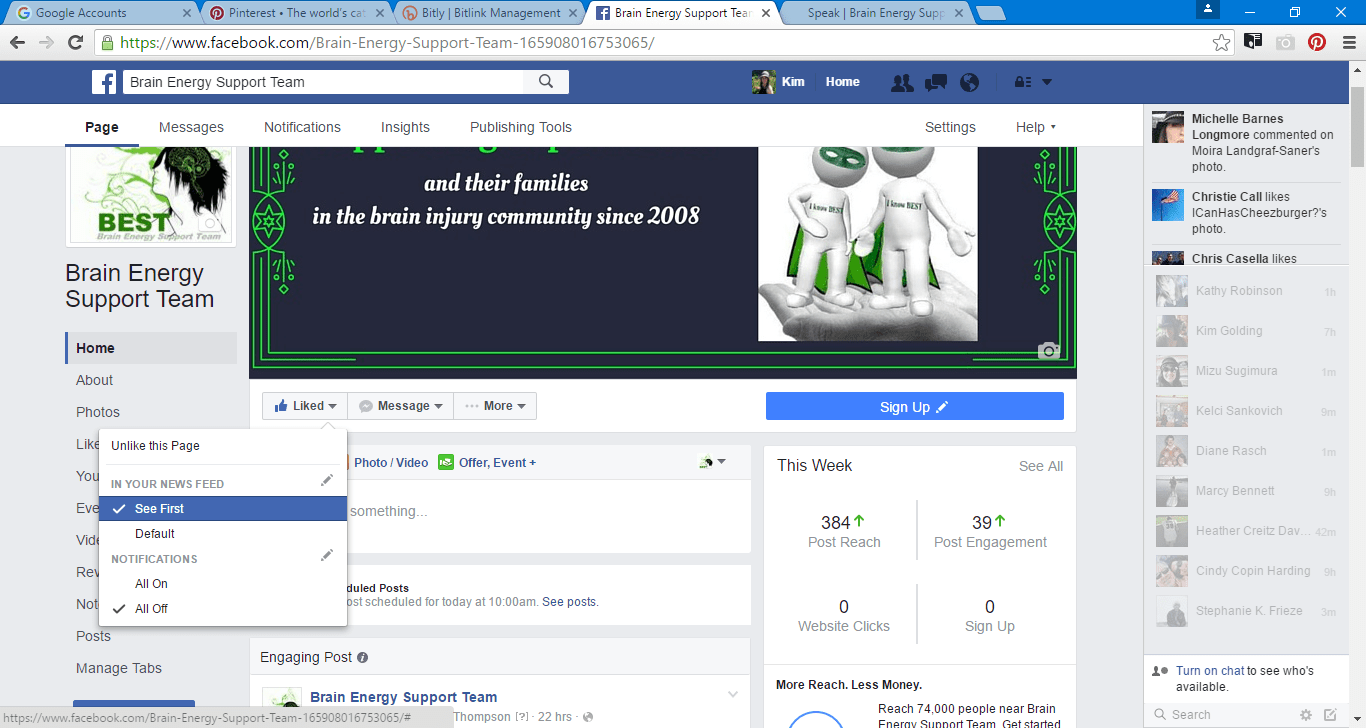 For mobile users:
Within News Feed Preferences, tap on the Brain Energy Support Team's profile picture to see our posts first. You will then see any new stories they've shared since your last visit to Facebook at the top of News Feed, with a star in the top right of their post so you know why they're at the top. You can scroll down to see the rest of your News Feed normally. A general example is noted below of what the starred/selected pages/friends look like (note: instructions and photo from the Facebook help page).