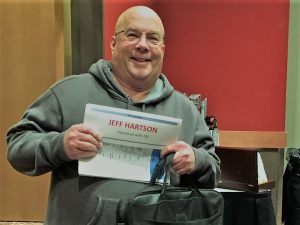 The Brain Energy Support Team (BEST) is pleased to announce that Jeff Hartson was recently appointed to the Washington State TBI Advisory Council. Hartson, a BEST board director, support group coach, facilitator, law enforcement consultant and brain injury survivor, is passionate about serving and supporting the brain injury community.
With Hartson's background in law enforcement and emergency medical services, he has offered critical information and insight about brain injuries to state emergency providers, disaster management planners and first responders. One of Hartson's most recent efforts was presenting at a local disaster management summit over the summer. 
In Hartson's new role, he will share his expertise to address the needs and gaps in services for the Washington State brain injury community.
Our BEST congratulations, thanks and deep appreciation to Hartson for his dedication, hard work and support to our community and beyond.