It's April again, and so that means it is Autism Awareness month.
I'm not going to spend a lot of time on why that is problematic and how Autistic adults feel about this, but suffice to say that the vast majority do not support the sponsor of this disaster, nor do we like the #lightitupblue campaign because it ignores Autistic women, girls, and trans people in our community. If you are a parent of an Autistic person, I urge you to throw out your puzzle pieces and ribbons. Those symbols are toxic and not supportive.
We're all about empowerment in these parts.
Let me offer some ways to empower both Autistics of all ages and their parents or guardians to survive this very trying month.
For Autistic folks, here's my top 10 ways to help arrive safely at May 1st with as little emotional and psychological damage as possible.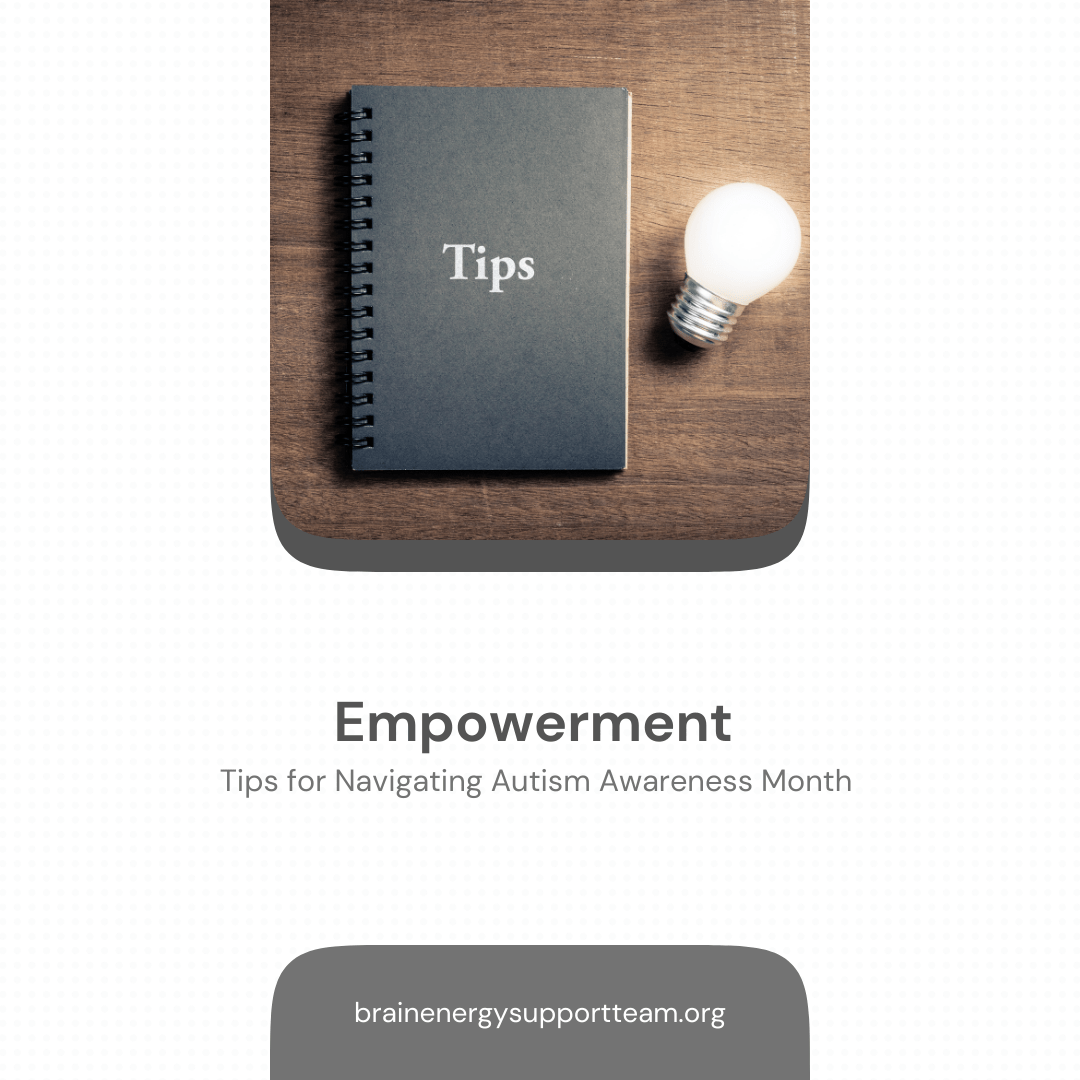 Limit your time on social media. You knew this was coming. Social media breeds some awful people with regressive and ableistic views. It's filled with battles and frustration. Engaging with parents that post videos of their children's meltdowns or martyr bloggers is a waste of time. They don't have any intention of listening. They don't care about consent or anything but their own misery. Shouting at them only makes it worse. Outreach is being done by the community to reach that crowd. It's going to take time.
Turn off notifications on your phone for social media. I know I already dedicated one point to social media, but this one deserves it's own space. I got my life back when I turned off my sound notifications for all my social media. Now I engage on my own terms, not on theirs. If you haven't already done this, I urge you to. There is no reason you need to see anything from Facebook immediately. None.
Add an ad blocker to your chosen browser, including one for YouTube. This gives you the power to turn off ads for organizations you don't support, but some algorithm decided you needed to see.
Sing. Listen to you favorite music and belt out your favorite high note. It's good for the mind to connect with music. It's as much therapy for it to induce an ugly cry as it is to induce elation. Choose music that moves you in the way you need to feel, catharsis or soothing. It's entirely your choice.
Create your own boundaries and enforce them. If you don't want to talk about the corporate stake in behavioral therapies, tell the speaker that you don't want to talk about that for your mental health. If they persist, get up and walk away. Your boundaries are yours to enforce. You are under no obligation to sit and listen after you have already expressed your boundary. This takes the power out of the other person's hands.
Engage in your favorite special interest. Switching gears to something that feels like home can change your whole mood and turn your whole day around. Find a forum that is specific to your interest and chat with others that love the same stuff. It really helps to find people that get it. Community can be chosen, just like family.
Stim, if you do. It is completely healthy and normal for Autistic people to stim when distressed (or not). Take time out of your day to just let it rip from fidget toys to stim dancing, move your body and ease that tension. If you prefer exercise, do that too.
Nourish your body with brain boosting foods and clean water. You deserve to be healthy. Make it a priority to save spoons to take care of this important part of your life.
Breathe. I know it sounds obtuse, but really, breathe. This is just another month in just another year. We may not win the battle, but we will win the war. Meditation and mindfulness exercises also work to achieve the same goal.
Take time remember that you matter. You mattered from your first breath. You are good just as you are. No matter what people/media/organizations say, you are important, and we need you.
For parents or guardians, these are my suggestions one how to better support your favorite Autist, especially in this month.
Please listen to the Autistic adult community online. We are trying to help. We care about every Autistic person, including yours. We need you to hear us. We are literally dying by suicide because people refuse to listen to us, parents and professionals alike. If you're mansplaining Autism to an Autistic person, please stop.
Learn about the term ableism and how it applies to Autistic lives. Some of us have had so many failures trying to be something we aren't, that we're burnt out and unable to recover. Conversely, some manage to slide into a field they love, and they seem to fly under the radar into a good career. The point is not to assume you know our trajectory, but facilitate our success as much as possible.
Know that a different life can still be a good life. Your dreams for your Autistic child are just that: your dreams. Try asking your Autistic what their dreams are for their own life. Then send them to the Brain Energy Support Team (BEST) once they're an adult. We want to help make that a reality.
Please stop using person-first language unless your Autistic uses that language. Most often we prefer identity first language. Be prepared to adopt and shift the language you use to suit the person you are talking to. We don't all agree on how to identify, but it's up to you to respect our language and how we talk about who we are. The same would be true for any minority community.
Be very careful where you spend your money. Organizations that have a questionable history on ASD should not get your hard earned dollar. They are not here to help. They are here to self sustain at the expense of a disabled minority. If they have endorsed bleach cures or other quackery, run in the other direction.
Learn your Autistic's triggers and try to avoid or lessen them. A stimming Autistic could be a distressed Autistic (usually happy is pretty obvious). Ask. Ask if they know why. If they are unable to express, try asking them to explain how they feel. You may be able to coax out what the emotion is from phrases that express physical sensations. Sometimes we don't know why we feel overwhelmed, too. Please be patient.
Remember Autism didn't happen to your Autistic. Our traits are usually inherited. Where's one, there's usually another. If you haven't already been diagnosed, you can probably guess who else in the family may be Autistic, even if you experience them as being milder. You have no idea what their inner world is like or how hard it is to maintain that appearance.
There is very little discussion on the lived experience of being Autistic from the research, organizations, and even from therapists and the psychology field. It's the only disability to not do so. We encourage you to encourage your Autistic to blog, TikTok, Facebook, or another platform about their lived experience of who they are because people need to understand we are actually people, something person-first language does not accomplish.
Encourage your Autistic to find their community online, and if they are a gamer, suggest Second Life as a place to gain communications skills and to role-play/rehearse interactions. There are a ton of opportunities to meet people from all over the world and learn new skills. We need our community to feel like we aren't alone.
Watch for research coming out of the United Kingdom on ASD. Their research includes a far larger sample size than you find in the United States because they actually created a database of willing participants that they can ask. The US tends to use group home participants which makes for very skewed data.
Happy April!
| | |
| --- | --- |
| | Heather has always worked to protect vulnerable populations. She worked in civil service feeding those in need. She brings an ActuallyAutistic perspective to her advocacy and writing. In her spare time, Heather is a Monty Python fanatic, a sci-fi nerd, a crafter, an above average tech and Second Life modder. |