When a brain injury survivor shares their personal story and their journey forward after their injury, it creates a ripple effect throughout the brain injury community and beyond.
Not only only do these stories create conversations and connections with others, they help provide understanding and serve as a catalyst for learning new things.
It's through the process of sharing stories and experiences that we can positively and profoundly touch the lives of others, including our own life, too.
This is definitely the case for our BEST Superhero of the Month for December 2017.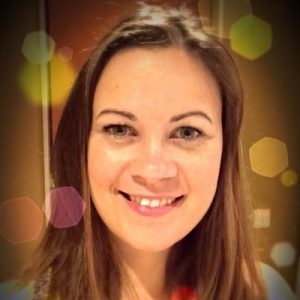 The Brain Energy Support Team (BEST) is honored to announce that UK blogger, writer and survivor, Michelle Munt, is our BEST Superhero of the Month.
Munt is the creator, writer and moderator for the superb blog and website, jumbledbrain.com.
Munt's deeply personal, honest and powerful writing has been shared and lauded by fellow survivors, caregivers and medical experts from all over the world. Munt also provides educational tools, resources and strategies for the brain injury community, their caregivers and families through her website and her robust social media platforms.
Here is what Munt's nominator had to say:
Writer and survivor Michelle Munt has taken the written word to new heights with her website and blog, Jumbled Brain. This writer and blogger has written scores of important and honest articles about brain injury, her day-to-day life and her journey forward. Michelle has created an amazing international community of survivors, their carers and other supporters through her writing, blog and social media. Michelle has been a wonderful and supportive friend to BEST and has been a delight to interact with! 
Our BEST thanks and congratulations to this special superhero for all she does for others and her ongoing support for BEST superheroes.
Do you know a superhero who you'd like to nominate? Nominating is fast and easy. Learn more about the BEST Superhero of the Month by clicking here.