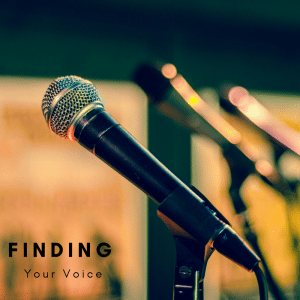 I was just sitting here, thinking about writing and what to say about it. I should be thinking about writing, since I'm a writer, right? But this time I wasn't thinking about my next piece for this space; I was thinking about what more I could say about the actual subject of writing for the people who have expressed that they would like to start their own blog.
Then it came to me when I thought about how I got started and how I found my writing voice. I think I'll tell you some about that whole thing.
I never aspired to be a writer; it came about when I sent an email to a political website I'd stumbled on purely by chance. The site owner liked what I'd said emailed me back. We exchanged emails sporadically, and one day he asked me if I would write an ongoing column for his site. That came completely out of the blue and hit me right between the eyes.
Write a regular column? I had never aspired to write anything; the only writing I'd ever done was in college, for term papers and on essay exams.
I asked my friend Dana what I should do. She told me to go for it. She told me I should write the way I talk–that if I did that, it would make people want to read, because it would make people laugh and make them think.
Okay–that sounded like solid advice. But how to go about it?
At the time, there were two political opinion writers I practically idolized; maybe I could get some direction from them.
One writer was the late, great Molly Ivins, who had a plain-folk kind of vibe in her writing. Although she was sharp as a tack, she didn't load her writing with a lot of technical terminology. She could explain the concepts in a way that made me feel like we were having conversations over a beer. Her writing made me feel like I knew her, and we were good friends.
The other writer was Bryan Zepp Jamieson, who just goes by Zepp. Zepp did analysis essays on political issues, and he did it in a way that would make him hard to argue with. I always felt like his logic was airtight, and he always did what my teachers meant when they said show your work. You always knew why Zepp thought the things he thought, and even when you disagreed, you always understood him. I never disagreed with him, though. I saw him respond to people who did disagree, and he always did it in a way that thoroughly and systematically dismantled the other guy's point, and he was never a jerk about it.
So, there were two people I wanted to be like. But how to go about it in a way that was purely me. I mean, why copy them when people could just go and read them and not bother with me?
Actually, I don't remember it being all that hard. I already had the every guy thing down, and have always been a bit of a wise guy. That comes from growing up in Wyoming; when I was there I was surrounded by world-class wise guys. I just had to transfer that to my writing and do it in a way that rang true.
And as for Zepp's example of clear thinking, I thought back to my college debating, particularly how to anticipate objections and work in the responses to them in my initial writing. It meant I had to have a tight grasp on the issues to begin with, and a clear perception of the bigger picture into which they fit.
To my great surprise, my articles were a big hit right off the bat. Written in essay form, like Zepp, I wrote about what interested me, and didn't bother too much with what everybody else was saying. But when I did write about those, I took great pains to not approach those issues from the same point of view as everybody else did. I wrote about political issues I thought were ridiculous, and I ridiculed them, using my wise guy persona.
It was gratifying to read the emails from people, especially the ones saying things like I never really understood this until you explained it to me; and thank you for expressing what I've always thought but didn't know how to say.
And that wasn't all. For some reason, most of the feedback came from women. For some reason, my smarting off went over very well with a lot of women. They sent me photos of themselves (and I got a few marriage proposals).
So, it looked like I found the winning formula for my writing. The real icing on the cake came when I got a message from Zepp himself saying he really liked my work a lot.  Zepp and I got to be good friends and remain so to this day. Zepp called to check on me when I was hospitalized after my stroke, and I called him to let him know I intended to make him a central figure in this essay.
Also, I got to meet Molly Ivins in person after my orientation metamorphosed into straight journalism. It was right after I won my first journalism award. I got to have lunch with her and I made it a point to let her know how her work had influenced mine. She was really tickled and made a joke about how I was her best student. I wish I could have put the joy she showed and the smile on her face in a bottle that I could go back and open it up any time I wanted.
Of course, now all my writing appears in this space, where you can read about my recovery and witness my progress making friends with my brain again.
That, in a nutshell, is how I found my voice. It will be a different process for anyone else starting out; I can't really say you should do what I did. All I can really advise you to do is to try different approaches as necessary, until your work really reflects you and nobody else. Do not be afraid to try starting your own blog. There are a lot of voices out there, but there is certainly room for your voice in the choir.
If you have a brain injury blog, you can contact me and send me information about it, and I will try to give you a shout-out right here, in my little soapbox on the internet.
And while I'm at it, let me recommend three TBI blogs I guarantee will be worth your while to check into, if you haven't already.
Michelle Munt is a dear friend I haven't met. She blogs in the UK. Her blog is called Jumbled Brain. Click here to visit.
Evie is a Dutch blogger who writes about her brain injury. Click here to read more.
Jeff Sebell has been writing about his brain injury for a long time. Click here to learn more.
Please visit their blogs and show them some love.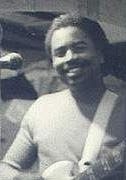 Isaac Peterson grew up on an Air Force base near Cheyenne, Wyoming. After graduating from the University of Wyoming, he embarked on a career as an award-winning investigative journalist and as a semi-professional musician in the Twin Cities, the place he called home on and off for 35 years. He also doesn't mind it at all if someone offers to pick up his restaurant tab. Peterson also welcomes reader comments. Email him at isaac3rd@gmail.com.