One of our community partners and BESTies, HeadStrong, a youth organization for individuals with brain injury and their families, is hosting a terrific mentor training program for brain injury. One of the sessions will be held at the BEST Learning Center on October 29th.  Check out the flyer below and follow the links for more information.
Register Today!
Headstrong 
Mentor Training for Brain Injury
"Identity & Meaningful Projects"
HeadStrong's Mentor Training Program is designed to train professionals, family members, caregivers, tutors, and anyone living or working with people who live with brain injury. This training will help you reach your potential to be an empowering support person. 
In the Mentor Training – Identity & Meaningful Projects we present the first two key modules of our training.

* Rebuilding Identity after brain injury; 

* Design meaningful projects and activities
We explore the importance of social identity and engagement in personally meaningful projects and activities. We will work in small groups on exercises to recognize a person's desired identity and plan for a meaningful project.
We provide a Mentor Training binder with all training materials and handouts.
Supper & Beverages included.
Continuing Education Credits (CEUs) for rehabilitation professionals available. 
Check out the Youth & Mentor Stories. Mentoring is a traditional way societies pass on knowledge and skills, working side by side and setting positive examples. Anyone can use mentoring skills, whether you are a parent, family member, caregiver, teacher, tutor, or other professional.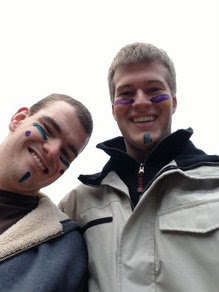 For More Information Contact:
Desiree Douglass, HeadStrong