There are superheroes out in the world 🌍 and we've spotted them!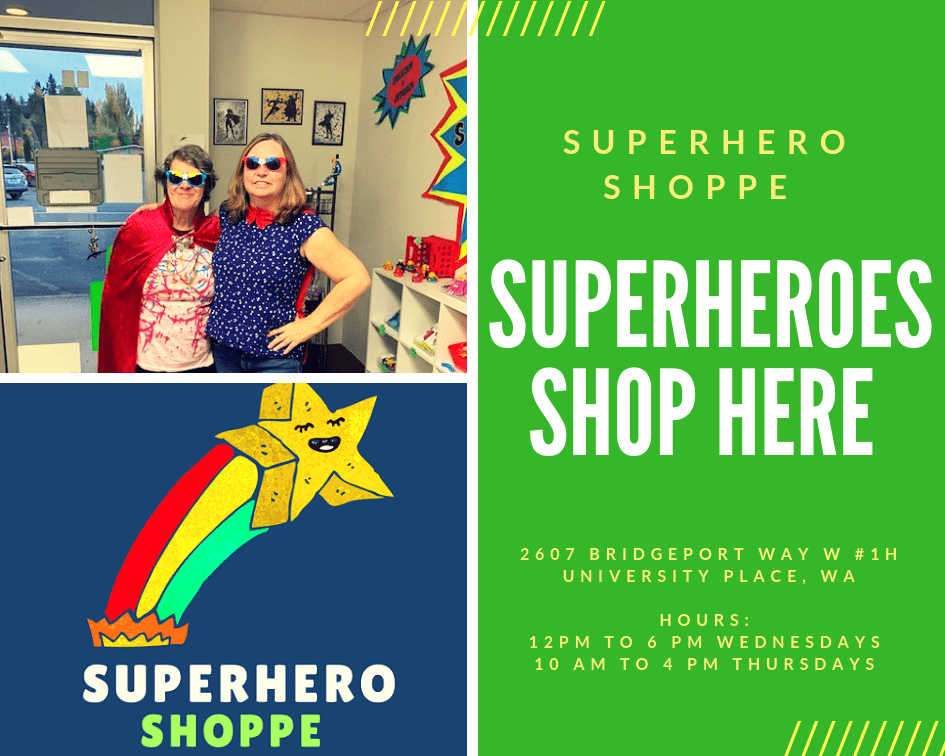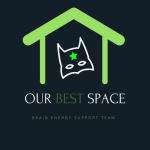 In fact, we know where they shop: right here at the Superhero Shoppe, located inside Our BEST Space in University Place, Washington!
Be a real-life superhero and shop at the Superhero Shoppe, too! Perfect for fun holiday goodies and gifts that benefit a great cause.
Here are the details:
Who: All Superheroes and their friends!
What: A shoppe that offers fun and unique superhero gifts, accessories and more. Proceeds from the Superhero Shoppe support the superheroes of the brain injury community and the superhero programs, services and resources offered at Our BEST Space. The Superhero Shoppe also proudly features the work of paper artist, Diane Rasch of Heartfelt Tidbits of Creativity.
When:  Superhero Shoppe hours are Wednesdays from 12 pm to 6 pm and Thursdays 10 am to 4 pm.
Where: 2607 Bridgeport Way W. Suite #1H, University Place, Washington. Click here for driving directions.
Why: To share superhero support and fun to the entire community (and to the world!).
More Superhero Shoppe info: Watch this space for our new online Superhero Shoppe coming soon on the BEST website! With our new and upcoming online shoppe, you can shop 24 X 7 from the convenience of home!
BEST will be adding new items regularly to the shoppe. Please visit the BEST blog for the latest inventory announcements and updates.
To note: As a volunteer organization, hours may vary. For more information, please contact us at 877-719-2378 or admin@brainenergysupportteam.org. The Superhero Shoppe accepts cash, credit card or personal check (with valid ID and from a local bank only). We do not accept bills $50 and higher.
Here's a little virtual tour. Enjoy!