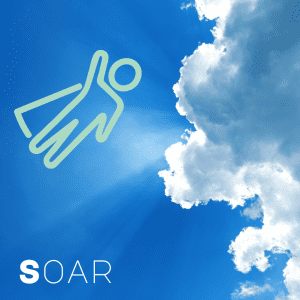 Superheroes use their creativity, helpfulness and positive energy for the greater good and to help others soar.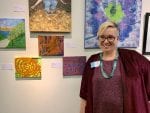 Our BEST friend, Jennifer McCarthy has those superpowered traits, most definitely. As a language instructor, artist, musician and brain injury support group facilitator in Washington State, she creates a warm, positive and welcoming environment that encourages others to learn, grow, and to tap into personal creativity.  
We are so honored and delighted to announce that Jennifer has been named our BEST Superhero of the Month for April 2020. 
Here's what Jennifer's nominator had to say about her: 
This real-life superhero offers support, passion, positive energy and love through teaching, mentoring, education, music and art. 
Jennifer McCarthy is that very superhero! 
As a college instructor, Jennifer's love of teaching languages and mentoring college students in fun and creative ways is infectious. Her campus "musical flash mobs" are iconic and delightful! 
Jennifer is an accomplished musician, singer and artist, who regularly performs her music and shares her art with the public. 
Jennifer is the support group facilitator for the Moses Lake Brain Injury Support Group. As a brain injury survivor herself, she serves as superhero mentor through her kindness, care and uplifting spirit. 
We applaud this amazing, multifaceted superhero and appreciate her sharing her time, talents and love with the brain injury community and beyond! 
Merci and Danke! 
Thank you, Jennifer, for all that you do to help others soar to new heights! 
Know a real-life superhero in the brain injury community? Nominate them by clicking here.