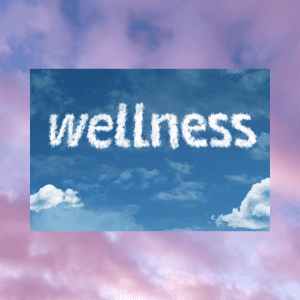 The real-life superheroes of the BEST community have the most amazing superpower: sharing their wellness practices with each other. 
Jennifer McCarthy is one of those superheroes.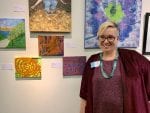 Jennifer, a language instructor, artist and musician, moved from the East Coast with her husband in the year 2000 to Moses Lake and became a mom to two children. It was also at that time that Jennifer, also a brain injury survivor, began to learn more about her injury and Post-Traumatic Stress Disorder (PTSD) that she encountered as a result of her injury. 
She was eager to share her story, share what's she learned and offer support to others in the brain injury community.
She supports fellow brain injury survivors as a brain injury support group facilitator in Moses Lake, Washington.She has now been a support group facilitator for over 10 years.
Jennifer recently shared with BEST how she manages her anxiety issues.
Here's what she wrote: 
I sleep under a weighted blanket and lie under it to recharge my batteries during the day. It helps me to feel anchored to the earth and less a victim of racing thoughts and sensations.
I practice being honest with myself and my immediate family about my needs and about when I need help.
I practice asking other people to help me when I need the support. 
The most important thing I do to deal with Generalized Anxiety Disorder (GAD): cognitive/behavioral therapy. Thanks to my therapist and her homework assignments, I have been able to manage my GAD through mindfulness practices. One of the most important things I d0: I recognize the times it is my inner critic (that little voice always telling me to worry about things, to do more, that I am unworthy) speaking. It has helped immensely.
As a women and mothers we face enormous societal pressure to be selfless in our service to our families, but the most important act of service we can do is practicing self-care. That is my last and most important practice—I make it a point to take care of myself and to try to meet my own needs so that I am able to do for others.
Jennifer, many thanks for your helpful tips and strategies for managing anxiety issues and sharing your self-care practices! 
Fellow BESTies, we'd love to hear about your personal wellness and self-care practices. Please reach out via email to Kim Thompson at kimt@brainenergysupportteam.org.
Thank you in advance for your participation and support!