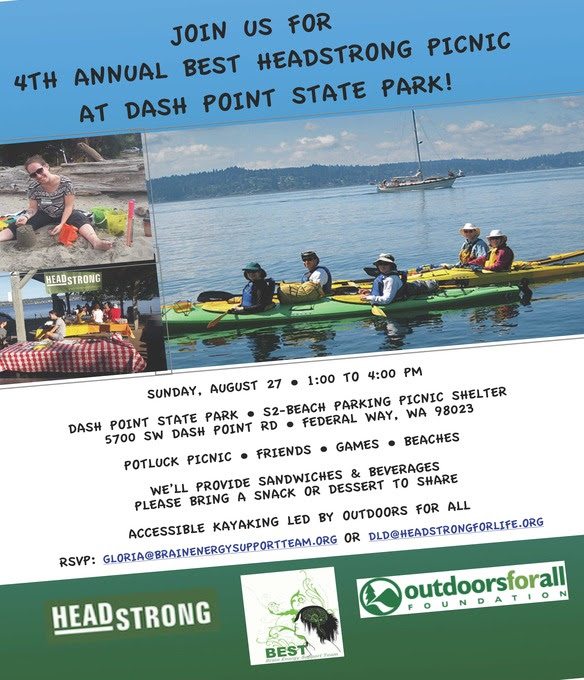 The Brain Energy Support Team (BEST) is seeking volunteers to work with occupational therapy students from the University of Puget Sound.  The students will come to our BEST Space located in University Place, Washington, to learn more about working with people with brain injuries. For brain injury survivors, this provides a great opportunity to help the students gain understanding about working with people with brain injury and to provide feedback and input. For the students, it provides them with valuable learning experiences in putting together activities for brain injury survivors and more.
Survivors will meet with the students both in group and one-on-one sessions. A supervisor is always present with the students during these sessions.
This special activity will begin Wednesday, August 30, 2017 from 4 p.m. to 4:50 p.m. at our BEST Space located at 2607 Bridgeport Way W, Suite 2G  in University Place, Washington. For directions, click here. 
The activity will run through November 15, 2017 on Wednesdays from 4 p.m. to 4:50 p.m. on the following dates: 
August 30, 2017
September 6, 2017
September 13, 2017
September 20, 2017
From late September through mid-October, the students will be working on assessments and plans. Sessions will reconvene October 18, 2017 and will resume on the following dates, from 4 p.m to 4:50 p.m. at our BEST Space: 
October 18, 2017
October 25, 2017
November 1, 2017
November 8, 2017
November 15, 2017
Interested in participating? Seeking additional information about this project? Please contact us by email at admin@brainenergysupportteam.org or by phone 1-877-719-BEST to sign up and learn more.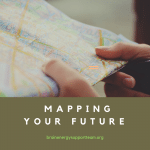 Individuals might have dreams or hopes, but not know how to take the action necessary to gain employment, build meaningful relationships, or communicate their needs or desires. They may be focused on what is wrong in their lives, without being able to see what can be done to improve their lives. Without a plan or map for the future, an important tool for making life all that it can be is missing. Our Identity and Moving On After Brain Injury program provides a guided process to help create a plan for the future and gather the tools and strategies needed to carry out that plan.
Most people's lives are more satisfying when they have a clear picture of what they want for themselves. When people develop a mental image of how to achieve their goals, their sense of hope is strengthened. We use a process that helps individuals create a mental map that illustrates what is likely to be helpful and what may be barriers to creating a better future.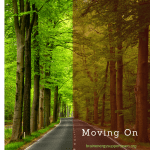 This acclaimed eight-week course is especially designed for individuals with brain injury. We believe the course is of value to anyone struggling with cognitive challenges who wish to take the needed steps to creating a meaningful future built on their strengths and interests.
BEST is pleased to offer this course beginning Monday, September 18, 2017 in Olympia, WA at the Olympia Community Center, located at 222 Columbia Street NW in Olympia. The class will run from 5 p.m. to 7 p.m. 
This class is offered at no cost to brain injury survivors.
Registration is required. Please click here to learn more and register today.