Staff & Volunteers
Gloria Kraegel (Executive Director & Board Chair)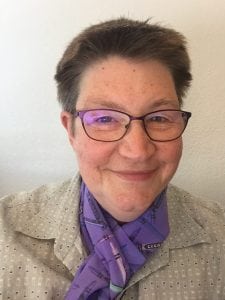 Gloria's career as an independent consultant focused on helping nonprofits and cooperatives develop capacity through training, information management, and organizational systems development. Gloria has degrees from SUNY Stony Brook and Syracuse University, a background in Information Resource Management and Organizational Development, plus a passion for sustainability, both environmentally and organizationally. Since 2008 she has infused her experience, knowledge, and unique leadership style into the operation of BEST.
Gloria's Thoughts on BEST: BEST is more than an organization about brain injury. The core of BEST is about people supporting one another to be the best we can be. Whether it's professional training for facilitators, creative workshops, or one-to-one mentoring, everything we do is about believing that individuals with brain injury can become their best with the right support and tools. Everyone at BEST reflects our core and I couldn't be more proud.
Kim Thompson (Communications Advisor)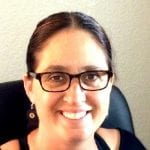 Kim is a lifelong admirer of the written word and has pursued that passion from a young age. She holds a degree from the University of Washington in English literature and creative writing. Kim has shared her writing, communications, and project management skills in many fields. From television to news outlets and everything in between. Kim joined BEST in the fall of 2013 and proudly served as the Communications Manager until 2020 where she was responsible for BEST social media platforms, the BEST website blog, external and internal communications, public relations, and event and promotions assistance. Currently, Kim works with BEST developing content and as an advisor on outreach and communications best practices.
Kim's Thoughts on BEST: The positive energy, can-do spirit, and loving hearts of the BEST team, volunteers, supporters, community partners, and generous donors is like nothing I've ever seen! You can't help but feel empowered, energized and hopeful in their presence. Together, we are truly changing the face of brain injury forever.
Chess  Wiech-Barnes (BEST In SL Project Manager)


Chess is a former frontline worker and customer service guru. When she's not working for BEST, she's an avid gamer and a cook. She enjoys spending all of her free time with her wife, learning about animals, and annoying their dog, as well as checking out cat photos on her social media feed. She is also a human rights activist and attended Ivy Tech for Graphic Design. Chess is proudly neurodivergent (ADHD), LGBTQ+, and Native American (Kiowa-Apache).
Chessie's Thoughts on BEST: We have the ability to empower ourselves and bring out the BEST qualities in people. I love that I can merge my passions together (gaming and human rights activism) by working alongside BEST. I feel seen as a neurodivergent. I look forward to seeing more of what we can do together!
Diane Rasch (Gratitude Specialist)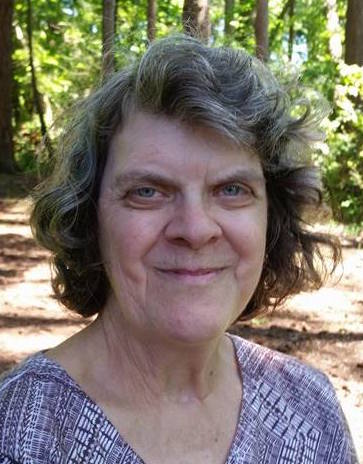 Diane will tell you 2006 is the year that turned her world upside down. Prior to sustaining a TBI due to an auto accident she was a teacher, trainer, and mentor. She traveled internationally as an educator and trainer. Now she is an invaluable member of our BEST team, teaching and training those around her to manifest their creativity. She has transformed not only her life, but the life of those she's touched. As BEST's Gratitude Specialist Diane created the Birthday Card Project. She knows there are those that feel alone or are without family and sending them a card for their birthday is Diane's way of letting them know just how special they are.
Diane's Thoughts on BEST: The most special thing about BEST is that they really support and care for brain injured people and encourage and help us to move on, because moving on is important. The most special thing that happened to me at BEST is when Penny asked me to be the Gratitude Specialist. This wouldn't have happened if it weren't for doing Moving On. BEST is my TBI family. BEST brings hope.

Board of Directors
Kathy Lefkowitz (Treasurer)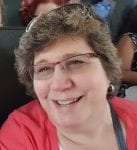 Kathy received her Bachelors Degree in Accounting from Clemson University and is a licensed CPA having worked for such noted accounting firms as Ernst & Young and BDO Seidman. Her career has spanned various roles and environments from auditor of nonprofits and governmental entities to Internal Audit Director and Controller in distribution and service organizations. Prior to becoming a consultant to BEST in 2013, Kathy was part of a management team focused on transitioning a company held by a private equity group to a public company traded on the NYSE [New York Stock Exchange]. She now serves on our Board of Directors.
Kathy's Thoughts on BEST: Working with BEST, both for the mission, and for opening a new process of working for me, have had amazing impacts on my life. I'm proud to be considered a BESTie.
Penny Condoll (Secretary)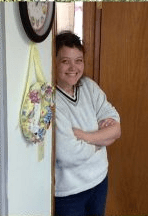 Penny's career as a medical social worker was on the rise when, in a 2003 auto accident, she sustained a traumatic brain injury. Unable to return to work Penny also realized that there was a huge gap between the services she needed and what was available. After finally finding and attending a support group she decided to advocate for the brain injury community. With a small group of committed people Penny founded the Brain Energy Support Team in 2007. Over the next 10 years Penny manifested her vision of peer support and professional education for those with brain injury in Washington State. Though retired from daily operations since 2015 she still actively supports BEST as a member of the Board of Directors.
Penny's Thoughts on BEST: Through my own brain injury journey I  found there was a real lack of support systems I needed to thrive. When we decided to form BEST our slogan was simple; We know BEST. The goal was, and still is, to create the tools, resources, strategies and programs that give those of us with a brain injury the opportunity for success in a safe, caring and nurturing environment. I'm very proud of BEST.
Kathi Sturgeon (Director)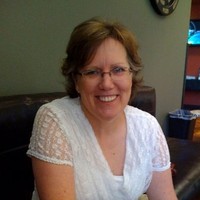 Kathi Sturgeon was born and raised in Washington State, graduated from Central Washington University with a Bachelor of Arts in Mass Media, and received her Masters of Arts in Pastoral Studies from Multnomah Biblical Seminary. She began riding in California in the early-2000's and fell in love with the sport right away. It was while training for a ride, that Kathi was hit by a drunk driver in 2008 and sustained a traumatic brain injury, along with other serious injuries. In time, Kathi began riding her bicycle again and eventually began riding in organized bicycle rides seeking to raise money and awareness for brain injured survivors. Though
bicycling is more of a challenge post-injuries, she is grateful for the opportunities to ride on behalf of brain injured survivors. Kathi is the founder of Riding for Hope Alliance, an organization devoted to participating in cycling events to promote brain injury awareness and to raise resources for brain injury organizations.
Kathi's Thoughts on BEST: My desire is to be a voice of hope and help for those with brain injury and their families and friends. As part of the BEST team I know we can continue to help and encourage brain injury survivors, family, friends and caregivers.
Heather Wiech-Barnes (Director)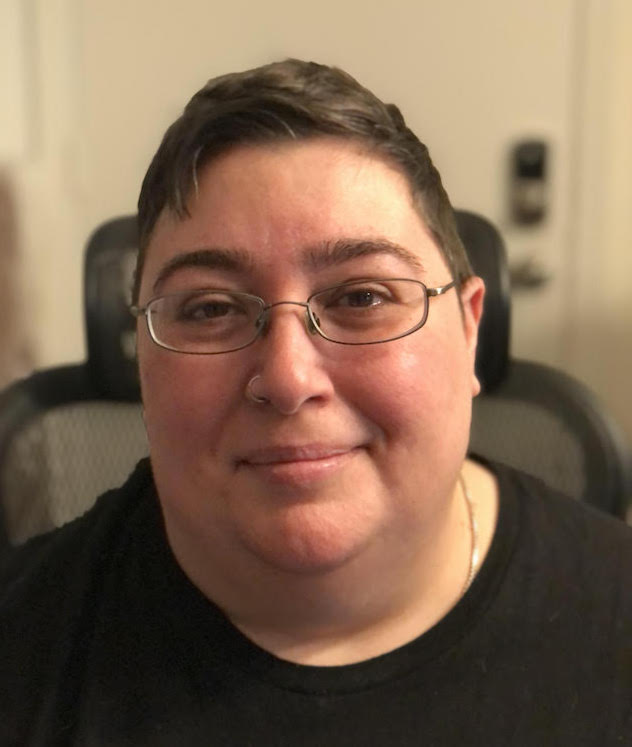 Heather has always worked to protect vulnerable populations. She worked in civil service feeding those in need. She also volunteered with Habitat for Humanity, Neighbor Helping Neighbor RI, National Organization for Women, and Jewish Family and Children Service. She holds a degree in philosophy from the University of Rhode Island and a graduate degree in public & international affairs focusing on human rights and development from the University of Pittsburgh GPSIA. She brings an ActuallyAutistic perspective to the board and to the Moving On program. Heather is happily married to her wife, Chess, and has a doxie-poo named Ollie. In her spare time, Heather is a Monty Python fanatic, a sci-fi nerd, a crafter, an above average tech and Second Life modder.
Heather's Thoughts on BEST: BEST is about empowering the individual, and that is value I can get behind. Autistic adults have been waiting for programming that respects our wants and needs as well as our right to choose our own path. BEST can help our population work toward our goals.