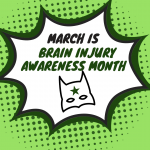 March is Brain Injury Awareness Month. Here at the Brain Energy Support Team (BEST), we'll be channeling our middle name, ENERGY, all month long.
This year, Brain Injury Awareness Month is extra special. BEST celebrates our 10th year of building empowered superheroes! So extra energy is in the air in this amazing month of sharing, caring and support.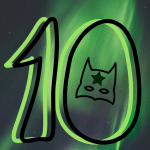 Here's exactly what we are getting energized about:
Finding our superpowers and using them for good for ourselves and others.
Putting the power in empowerment.
Engaging in important conversations with fellow superheroes and community members.
Sharing super self-care and health information to keep our superheroes safe, positive and healthy.
Hosting fun and informative March activities at Our BEST Space in University Place, Washington and in the online virtual world of Second Life.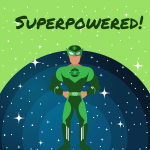 Join BEST on this blog, our website, and BEST social media to learn more, join the conversation, and get involved. Together, we can energize one another, share awareness with others and make a difference in the brain injury community and beyond. All are welcome!
Looking forward to seeing you!