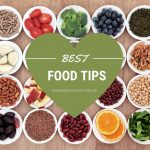 Looking for a healthy and delicious recipe to try this summer? BEST Executive Director, Gloria Kraegel, has some family favorites that serve as go-to recipes all year round. Check out these great eats below!
Have a favorite healthy recipe that you'd like to share? Tell us about it!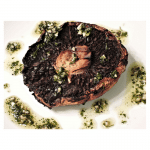 Grilled Portobello Mushrooms
4 Large portobello mushrooms
4 cloves fresh garlic (minced)
2 green onions (minced including green tops)
3 tablespoons salted butter
(1) Clean mushrooms and remove stems, reserve for other use. Place caps on a plate with the gills up.
(2) In a small bowl, combine melted butter, onion, garlic. Pour mixture evenly over the mushroom caps and let stand for 30 minutes
(3) Grill over hot grill for 10 minutes. Serve immediately.
Sprinkle with Parmesan Cheese and garnish with chopped parsley. These are wonderful served with a spinach salad or on a bun as a burger with whatever sides you like. Note: the cheese is optional.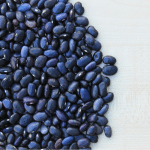 Black Bean & Quinoa Burgers
1 can black beans
1/4 cup quinoa
1/2 cup water
1/2 cup bread crumbs (we like Panko Flakes)
2 tablespoons minced onion
2 cloves minced garlic
1 1/2 teaspoons ground cumin
1/2 teaspoon salt
1 egg
3 tablespoons olive oil
(1) Bring the quinoa and water to a boil in a saucepan. Reduce heat to medium-low, cover, and simmer until the quinoa is tender and the
water has been absorbed, about 15 to 20 minutes.
(2) Roughly mash the black beans with a fork leaving some whole black beans in a paste-like mixture.
(3) Mix the quinoa, bread crumbs, onion, garlic, cumin, salt, hot pepper sauce, and egg into the black beans using your hands.
(4) Form the black bean mixture into 5 patties.
(5) Heat the olive oil in a large skillet.
(6) Cook the patties in the hot oil until heated through, 2 to 3 minutes per side.
This recipe is adapted from AllRecipes.com and is fantastic on a bun with cheddar cheese. Serve with whatever sides you like.