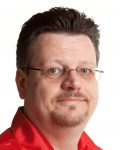 Our BEST Superhero of the Month for July 2018 is a superhero whose superpowers are both words and music that have made a difference in the lives of others.
BEST wishes and congratulations to our newest BEST Superhero of the Month, Andy Dovey!
Andy has served a regular BEST guest blogger and contributor. On this blog and on his personal blog, he has shared his personal journey forward as a stroke survivor and as a stroke awareness advocate.
Andy is also a longtime professional musician who is using his musical talent to share stroke awareness around the world.
Here's what Andy's nominator had to say:
Andy Dovey has a beautiful way with words.
His honest, powerful, positive and empowered personal essays have been a key driver in getting awareness and education about stroke into the public eye. 
Besides Andy's writing, he is an accomplished musician who is using his time and talents to share stroke awareness and his own personal journey forward in this art form as well. 
Andy has been a guest blogger for BEST, and his writing has been enjoyed and shared by the BEST community. We are so fortunate to have Andy on our writing team and so appreciate his valuable contributions he makes to the brain injury community, near and far, each and every day! 
Many thanks to Andy for all of his support of the brain injury community!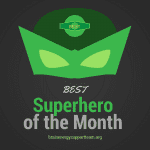 Know a special real-life superhero in the brain injury community? We'd love to hear about them. Click here to learn more and nominate someone today!