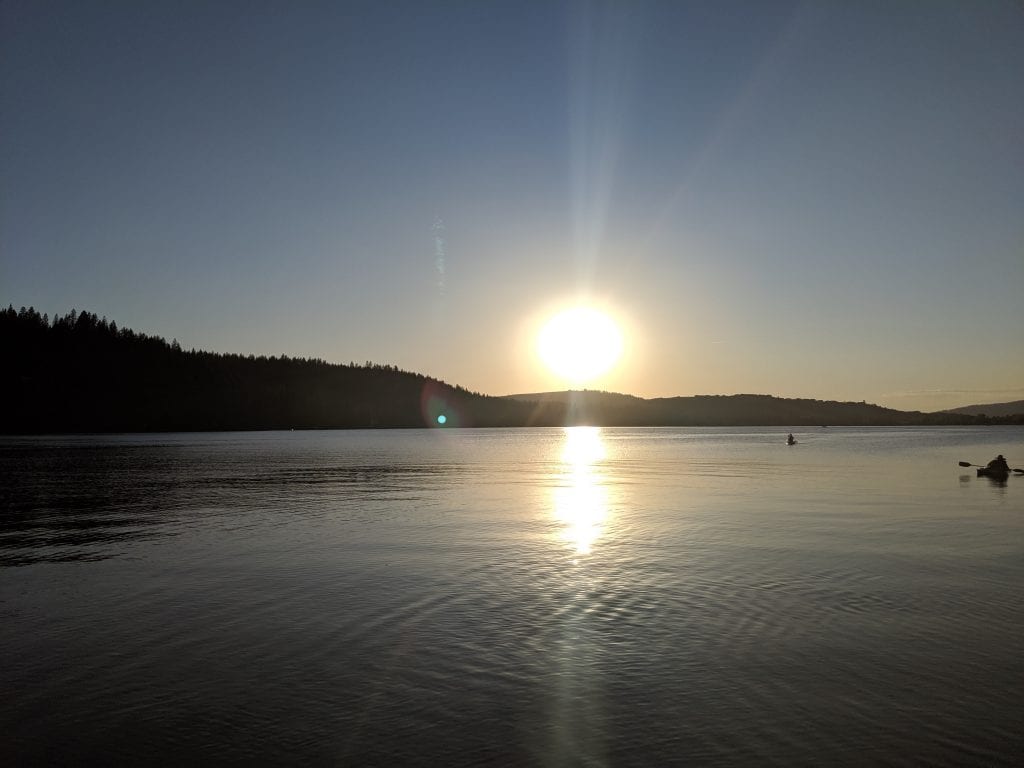 The spring trademark weather of bright blue skies and warm sunshine of Eastern Washington, beckoned a special group last weekend to relax, reflect, and recharge. 
Our first TBI camping retreat was held from May 9 through May 12, 2019 at Liberty Lake Regional Park in Spokane County in Eastern Washington. The camping trip was designed to be a quiet, comfortable and safe space for brain injury survivors and their families to take in the beauty of nature, relax, socialize, and learn something new. 
Campers enjoyed nature walks, arts and crafts, fireside support groups, a special guest speaker, and great eats and treats at a camp side barbecue. 
For retreat organizer, Nick Mehrnoosh, it was amazing experience.  
"The core of the retreat was friends, with and without a brain injury, who wanted to go camping together," shared Mehrnoosh. "As we planned the retreat over several months, we designed it to be brain injury friendly. The schedule was flexible, the noise was minimal, food was kept healthy, and the area around Liberty Lake Regional Park was ideal for a relaxing experience." 
Mehrnoosh continues, "We had different activities each day, with campfire support circles at night. It was absolutely beautiful to watch those that have lived with a brain injury for quite some time, impart their experience and knowledge with those still navigating their brain injury.
On the last day of the retreat, we had a speech pathologist visit to talk about navigating social situations, and everyone was beyond engaged with the presentation. Afterward, there was a barbecue and we all made homemade ice cream." 
However, it was a single moment that really captured the essence of the retreat for Mehrnoosh.
"There was a moment when I looked around in amazement, and saw children playing, people laughing with one another, and others connecting for the first time. You would never have guessed that nearly everyone in attendance had some form of brain injury." 
Mehrnoosh is already thinking into the future for the next retreat.
"I and many others can't wait for our next Eastern Washington TBI Retreat in May 2020," he smiles. 
If the pictures in the slideshow below are any indication, a good time was had by all. 
Due to the success of this first retreat, the Brain Energy Support Team (BEST) is looking to make this an annual event. Stay tuned for information about 2020 opportunities. 
In the meantime, enjoy our photos by the lake.