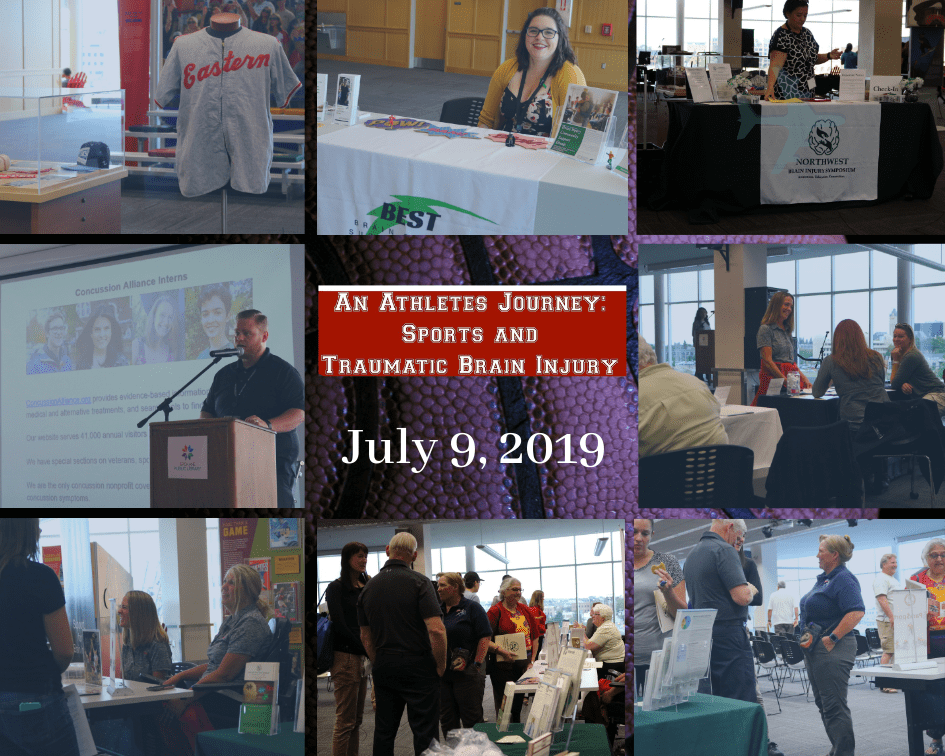 The Brain Energy Support Team (BEST) was honored to participate in the event, An Athlete's Journey: Sports and Traumatic Brain Injury, held at the Spokane Public Library in Spokane, Washington on Tuesday, July 9, 2019.  It was an evening of connecting, sharing, and important conversations about the impact of brain injury in the sports world.
Highlights of the evening included athletes who shared their personal stories and journey forward; a special screening of the video, Crash Course, from TeachAid.org, on athletes and concussion that was shared by the Concussion Alliance; expert panelists who shared their knowledge; and organizations who provided information, resources and tools to the community.
We'd like to offer our gratitude for the event panelists who were a wealth of information, inspiration and support. Thank you, Ryan Baker, Megan Lusk, Heidi Peterson, Christine Guzzardo, and Ramona Pinto.
BEST was also delighted to partner with event sponsors Northwest Brain Injury Symposium, the Spokane Public Library, Brain Injury Alliance of Washington, Spokane Chapter, Concussion Alliance, and the TBI Council of Washington.  
Along with sharing our deep appreciation for the organizations that supported the event by sharing critical information and resources to the public. 
St. Luke's Rehabilitation Institute, 
Tesla Injury Rehab and Pain Management Spokane, 
Brain Injury Alliance of Washington, Spokane Chapter, 
Many thanks to all of those who attended and shared in this special evening. We appreciated meeting and connecting with all of you!