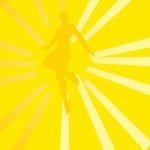 Save the date: Next Thursday, November 14, 2019, BEST Artists Diane Rasch of Heartfelt Tidbits of Creativity, Robin Spicuzza, and Erin Thompson, along with BEST Communications Manager, Kim Thompson, will be at the Tacoma Art Museum (TAM) from 5 pm to 8 pm in the Cheney room on the third floor, the home of the Superhero show, our community art installation!
Diane will be sharing a superhero make and take art project with the public during this time. We'd love to have you stop by, see the art, make some art,and answer any questions you have about BEST.
Even better: during those very hours, the ENTIRE museum is FREE to the general public, so come explore all that TAM has to offer!
Hope to see you there! P.S. Can't make it November 14th? No worries! BEST will be back on Thursday, December 12, 2019 from 5 pm to 8 pm.