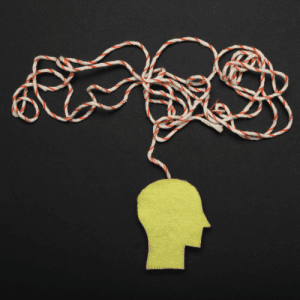 I have an anxiety disorder coupled with a digestive disorder. I have coped with both most of my life.
While I am comfortable talking about my mental health issues with others, I have not once written about it in any kind of forum.
Which is a little odd in that I've been a professional writer for decades with hundreds of published pieces under my belt, including personal essays, but none on this topic.
Today that changes.
Here's my story.
I have Generalized Anxiety Disorder (GAD) that pairs with Irritable Bowel Syndrome (IBS).
GAD is a condition characterized by chronic, exaggerated worry and tension that is more severe than the normal anxiety. 
IBS is a chronic condition that affects the large intestine. Symptoms include cramping, abdominal pain, bloating, gas, and diarrhea or constipation, or both. Anxiety makes it worse and/or can fuel IBS symptoms.
In my case, my GAD and IBS are effective partners, and seem to like to hang out together unfortunately.
The good news: Over the last five years, I've been able to calm down the (IBS) almost completely with medication, more healthful eating and improved wellness and self-care habits.
The anxiety though, is a little different story. It ebbs and flows, but again over the last five years, I've had good success with combining medication, healthy habits, exercise and other self-care measures.
It's hard work, but worth it.
Yet the thing that is the most frustrating to me is that all the hard work that I do can literally be undone in a matter of seconds.
Or it can be slowly chipped away bit by bit.
It's March 2020, there's a pandemic, and I've been undone somewhat, with my medical anxiety particularly troublesome.
First, medical anxiety is defined as this: is an obsessive and irrational worry about having a serious medical problem.
Here's why this form of anxiety impacts me the most.
I had a chronic medical condition called hyperparathyroidism about a decade ago (cured in 2015 with surgery, thank goodness). The condition spanned for years causing frustrating, confusing and uncomfortable symptoms, the worst being chills, body aches, fatigue and brain fog. The little rhyme that's affiliated with the condition goes like this: bones, groans, moans and psychic overtones.
So much yes to a silly little rhyme; it couldn't be more accurate.
This condition led to lots of doctor's appointments, a couple of hospital visits and some misdiagnoses along the way.
Even though I am cured of my condition, it's left me anxious about illness and medical things.
I also cope with many allergies year-round. My toughest times of the year are early spring and early fall (I have significant allergies to tree pollens and dust mites).
Yet, every time I sneeze right now (which is very normal for me currently), I worry it's something else.
That something else.
As the tree pollen is at its worst, literally looking like fog in my neighborhood and coating the windows of my car, my itchy eyes, nose and face are fiery. I'm am forcing myself not to touch my face, which makes me anxious. 
Just like many of us, all over the world. my anxiety is in a flare-up.
My current anxiety symptoms: worry of course about myself and others; racing thoughts (especially at bedtime); irregular sleep patterns; insomnia; a tight chest; weak appetite; and fatigue.
I'm also washing my hands way too much. I noticed the skin on my hands, especially on the knuckles, starting to crack and bleed.
My gut and digestive system is behaving. 
Nothing worse than having to rush to the bathroom many times per day, so the IBS is not welcome at all clearly.
I don't think I've ever been so grateful for my medication.
I do recognize medications aren't for everyone with has anxiety or IBS, but for me, it is the most effective part of my treatment.
But the other work (the soft skills and self-care that come with anxiety) still has been undone some, and I must rebuild.
This will not be easy, especially with the health news happening in the world around me.
Here's what I am doing to feel better in 10 steps:
I am being extremely gentle with myself. I used to berate myself for doing internet deep dives on medical symptoms, because I KNOW that it only works me up. If I do it (and I have, more than I'd like to admit), I am kind and understanding with myself. I take some deep breaths and step away to the best of my ability. That lead to my second step.
Watching the clock has been critical. I set a mental (or actual!) timer that I allow myself online surfing or news consumption. When the alarm goes off, I step away. I'm getting pretty darn good at this task. 
I have selected two news sources: my favorite local and favorite national broadcasts. I stick with those.
Because a BIG part of my job is social media management for the Brain Energy Support Team, I am on social media lots. However, on my personal feeds, I've kept my time more limited, again, using the clock and my timing system.
I am still washing my hands a lot (like we are supposed to!), but I am also being very mindful to care for the skin on my hands AFTER I wash. My skin is now healing.
I am vigilant about taking my medications and my vitamins and supplements at the precise times I am supposed to.
My favorite vitamin that heals me tremendously is Vitamin N, (N equals nature). Being outside as much as possible in the fresh air (even in the rain and the allergy haze) has been critical to my personal overall wellness, despite by allergy exposure. Worth it and I manage.
Making myself move is really important. I was a competitive athlete in my younger years, and in my middle-aged years, I still love exercise and movement. I'm a big believer! The exhaustion that surrounds anxiety for me makes it hard to get going; but I am pushing myself to do it, even it's simple. When I am done, I appreciate it and feel much better. My other exercise routine is breathing. Yes, basic breathing. When I feel my chest get tight, I stop and breathe in deeply through my nose, then deeply exhale out of my mouth 10 times. This exercise is healing for me. 
My appetite is improving. Rather than eating the three larger standard meals, I am breaking down my meals into four to six smaller meals. I find this easier. I'm trying to eat as healthfully as possible. That's not perfect (hello, sugary snacks!), but I am doing okay. 
If I am feeling anxious, I am being honest with others and ask for help as needed. I am grateful for my family and friends for their encouragement, support and love. 
What I know for sure, when I am feeling better and less anxious, I am better able to help and support others, and to me, that's my passion. It helps me stay motivated to manage my mental health. 
Here are some of my favorite online resources (click on the names to view): 
National Alliance On Mental Illness
Do you have an anxiety disorder too? Or are you currently coping with anxiety during the COVID-19 crisis? What are you doing to take care of yourself and your anxiety?
I'd love to hear your thoughts.
Email me at kimt@brainenergysupportteam.org and let's talk.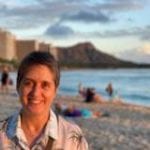 Kim Thompson is the BEST Communications Manager. Before her work at BEST, she was a longtime local journalist and writer in Pierce County, Washington. Prior to her writing work,  she was a writer, trainer, analyst and consultant in the telecommunications industry. She's been a life-long resident of the Puget Sound area and loves her community. She enjoys spending time with her husband, two kids, border collie, family and friends.  She's passionate about the written word, reading, serving her community, and animal welfare.