Meditation helps you to rise above stress and worry, thereby finding peace in every day. 
The Brain Energy Support Team (BEST) is excited to introduce The Calm Mind Video Course. In this online course, you'll learn what meditation is and some simple techniques you can use.
From breathing techniques to how to sleep more soundly, this course gives you a comprehensive education on calming your mind and self-care.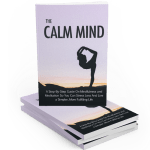 The Calm Mind Video Course includes our popular Calm Mind eBook, Checklist, and Mindmap.
This course costs $25 and can be purchased here.  Enjoy your journey to a calmer mind, brain health and overall wellness! 
There's more.
Get Your FREE 5-Minute Guide To Mindfulness and Meditation.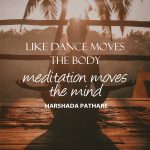 Stressed? Anxious? Over-Worked?
Meditation is an incredibly powerful practice that can help anyone to become calmer, happier, more productive, more creative, and ultimately jus a better version of themselves.
Did you know reducing stress actually helps your brain regrow damaged tissue and neural connections?
Learn more with our FREE 5-Minute Guide to Mindfulness and Meditation. 
Click HERE to complete a fast and easy form and get your free copy of the 5-Minute Guide to Mindfulness and Meditation today. 
Interested in more learning opportunities? Check out our BEST online education by clicking here. For more information on other e-books (and more) that we have available, click here to be connected to our BEST Superhero Shoppe Online.