BEST Board Vice President, caregiver and guest blogger, Maggie DePuye-Phillips is back with another terrific installment of one of our featured blog columns, Caregiver's Corner.  Today, Maggie takes us on the road with a recap of the recent annual caregiver's conference in the Puget Sound region as well as some great tips, information and resources.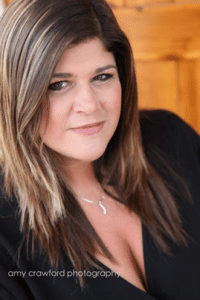 Don't go through life, grow through life.
Wow, what a profound quote and fitting for what I am about to share with you.
Last week, I had the opportunity to attend the annual "Challenges in Caregiving: Giving Care, Taking Care" caregiver's conference, sponsored by the DSHS Aging & Long-Term Support Administration, Pierce County Community Connections and Full Life. I always look forward to this conference as a way to recharge my batteries, be reminded of self-awareness for self-care and learn new strategies to become better at what I do as a caregiver.
And once again, this conference did not disappoint me.
The keynote speaker, one of my favorites, Wendy Lustbader, a well-respected social worker and an Affiliate Associate Professor at the University of Washington, School of Social Work, spoke about the importance of caring for the needs of the spirit when caregiving. Referencing two of the many books she wrote, "Taking care of Aging Patients" and "Life Gets Better," she recounts several anecdotes of her encounters with clients she has worked with over the years of her career. She defines spirituality as having three "dances:" perspective, vulnerability and meaning/purpose.
Ms. Lustbader went on to explain that when it comes to our loved one's own spirituality, we are to speak in their verbiage (God, Lord, etc…) as a way to "be" with him/her. To gain perspective, receive and listen to connect your loved one with his/her own spirituality. Furthermore, recognize your loved one's vulnerability and redefine their purpose in life by making changes to the environment, which in turn will uplift his/her spirits and help see that life does get better, even at the end.
So, with that, I have been enlightened and inspired to not only look within, but stay true to my own spirit, and be more conscientious when I am caring for my loved one and help his spirit take flight! After all, every act of kindness grows the spirit and strengthens the soul!
*************************************************************************************************************
At last, summer is here! I am really excited because I now have taken up another "hobby!" Gardening! We created five raised garden beds in our backyard and planted a variety of vegetables and fruit several weeks ago. I am now seeing the fruits of our labor as sprouts have come through the soil and some of the starters have flowers on them. I am up at the crack of dawn and out the door, watering the beds and my flowers.
Surprisingly, although it' added work to my daily routine as a caregiver, I truly look forward to this time. Gardening is truly a place where I find myself when I need to lose myself. Gardening also grows the spirit!
*************************************************************************************************************
And along with summer, comes travel plans, which can put additional stress on the caregiver when making preparations. From my caregiver toolkit, here are some tips to follow:
1. Plan early! When you put in careful thought into your planning, you are more apt to guarantee a successful trip!
2. Be aware of your loved one's strengths and limitations to determine whether he/she can manage the trip. It does not make sense to take someone to a crowded place if he is likely to become antsy or has challenges being around many people. Too much stimuli can also be frustrating for your loved one so keep that in mind when planning various places to visit such as museums or entertainment parks.
3. The duration of your trip is another factor to consider. Prolonged travel may be disruptive to the loved one when structure and routine is important to his/her well-being.
4. Take into consideration how you will be getting there and where you will be staying. Remember, many airlines and lodging facilities offer accommodations for travelers with disabilities so take advantage of their services. It will make it a lot easier on you and your loved one when little or no stress is present.
5. Lastly, plan activities that will benefit both you and your loved one. Be flexible with change, keep your sense of humor and laugh at all the situations that may happen. In turn, they become precious memories of your travels together.
*************************************************************************************************************
Information & Resources
Looking for some caregiver education or support for family caregivers? Check out this resource, here.
Upcoming Events:
July 20th-July 26th: 8th Annual Brain Injury Camping Experience at Lake Skookum, Eastern Washington, sponsored by TBI Survivor Network. For more information, click here.
August 9th-15th: BEST Camp at Dash Point State Park in Western Washington, sponsored by BEST. Check it out, here.
Recommended Reading
Here are a couple new books on caregiving that you may want to read over the summer:
"The Mindful Caregiver: Finding Ease in the Caregiving Journey by Nancy KrisemanHope for the Caregiver: Encouraging Words to Strengthen Your Spirit"  by Peter Rosenberger
Final Words 
Whether it is gardening, traveling, camping or just enjoying the warmth of the sunny days ahead this summer, remember to keep your spirit alive by feeding it with light, energy and love. Let me leave you with this:
Kind hearts are the garden, kind thoughts are the roots, kind words are the blossoms, kind deeds are the fruits.
~John Ruskin