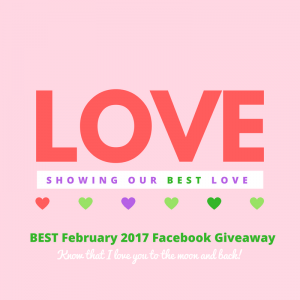 Thank you for showing us the love in sharing our exciting news about the BEST Online Learning Center. To show some love back, we have a special celebratory surprise to share with you.
Beginning on February 15, 2017, BEST will be giving away a FREE BEST online course of their choice to a lucky winner on the BEST Facebook page.
Entering is easy. When you see our special giveaway Facebook post on Wednesday, February 15, 2017, beginning at 10 a.m. PST,  simply like that post and you are entered into a drawing for a free BEST online course of your choice. The winner will be selected by random drawing on Thursday, February 16, 2017 at 4 p.m. PST and the announcement will be posted shortly thereafter on the BEST Facebook page. The BEST Team will then proactively contact the winner to make the arrangements for the course.
Added bonus: Want to like us on Facebook while you are stopping by to enter? We'd love it! By liking our Facebook page, you'll be joining other BEST superheroes and their families in conversation, sharing news and links you can use and much more all year round.
Read on for giveaway rules.
Giveaway rules:
The 2017 BEST "Show the Love" February Facebook Giveaway will be found exclusively on the BEST Facebook page.
These giveaways are in no way sponsored, endorsed or administered by, or associated with, Facebook.
Any questions, comments or complaints regarding the promotion will be directed to Sponsor (Brain Energy Support Team), not Facebook.
Those who wish to participate will be asked to LIKE the post to be entered during the entry period of February 15, 2017 10 a.m. PST to February 16, 2017 4 p.m. PST. Winner will be selected by random drawing and will be announced on the BEST Facebook page on February 16, 2017 by 4:05 p.m. PST.
Winner will be contacted by private Facebook message from a BEST team member.  Winner's contact information will remain private and will not be shared or used for any other purpose than to arrange for the gift. The giveaway is open to all adults over the age of 18.