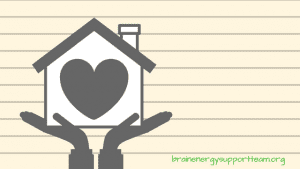 Life sure is funny sometimes.
I don't mean funny in the humorous sense of the word, but in the strange sense (although it can be humorous sometimes).
Recently I wrote about how difficult it can be for people with traumatic brain injuries to find housing when they have no income.
Well, the day that piece went online, I had a visit from a DSHS caseworker–the Washington state social services agency–to conduct what she called an assessment.
It was the first step in the process to determine my eligibility for a program that places people with disabilities in adult family homes (AFH). An AFH is a private home whose owner has contracted with the state to house and provide care for people with disabilities. Meals are provided, as well as laundry and other services. The owner is compensated a specified rate for providing the service, and I have no doubt that the homeowner and the premises are scrutinized and must meet specific standards to become an AFH. The AFH program here doesn't appear to be very well known or publicized.
For my part, there was an interview that lasted a little less than an hour.  We talked about my daily life, the things I can do unassisted, things I need help with, and so on. The decision came quickly: I found out the next morning I qualified for the AFH program and was provided a listing of places with vacancies. After a few false starts, I located a very nice large home with a vacancy.
I visited the home on June 30th, and moved in the next day, the day I was required to be out of the place where I had been since I arrived in Washington in December.
There are several disabled residents, and a staff that cooks, cleans, dispenses medications, and does all the little things it takes to keep the household running smoothly and the residents alive and healthy. So far, I like it here, overall. I have a cable television connection in my room, and the house is equipped with WiFi, so I can continue cranking out my little missives for this space. I do have to share a room with another guy, but that's temporary, and he's a nice guy. I think I could get used to this.
But the main thing is I am not on the street; I'm really happy that my landing was a soft one, and I landed on my feet.
I am writing this for two reasons: to say I am okay, and to urge people to see if there is an AFH program in the area where they live.
I asked my DSHS caseworker to help me out by describing the AFH program here so I could be sure that my information is accurate, but she declined. I did get the owner of the home in which I now live to talk about it some. He asked me not to use his name.
His answer when I asked him to describe the AFH program, was a single word: fulfilling. He explained how he has a friend that owns an adult family home and how much his friend enjoyed the experience. After he got to know an elderly resident in his friend's home and experience her gratitude for a kindness she had been done, he decided to get in the game himself.
He wasn't a homeowner at the time he decided to be an AFH provider. He purchased a home, applied with the state, and now owns and operates more than one AFH. He says that now, being an AFH provider, gives his life more of a purpose and more meaning than he felt being an accountant.
If you are trying to locate affordable housing and have a TBI, you will want to see if there is a comparable program where you are.
And just as important: if you own a home and have any inclination to be a caregiver, please seek out a program where you live and find out what it would take to turn your home into a state-approved adult family home.
There is a housing problem in this country. Please be part of the solution.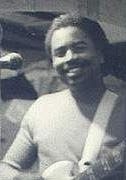 Isaac Peterson grew up on an Air Force base near  Cheyenne, Wyoming. After graduating from the University of Wyoming, he embarked on a career as an award-winning investigative journalist and as a semi-professional musician in the Twin Cities, the place he called home on and off for 35 years. He also doesn't mind it at all if someone offers to pick up his restaurant tab. Peterson also welcomes reader comments. Email him at isaac3rd@gmail.com.