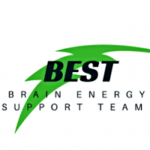 Contact:
Kim Thompson
Brain Energy Support Team (BEST)
877-719-2378 extension 106
kimt@brainenergysupportteam.org
The Brain Energy Support Team (BEST) Joins the Global #GivingTuesday Movement, pledges to empower and support the brain injury community and their families of Washington State and beyond. 
FOR IMMEDIATE RELEASE University Place, WA November 15, 2017 – The Brain Energy Support Team (BEST) has joined #GivingTuesday, a global day of giving that harnesses the collective power of individuals, communities and organizations to encourage philanthropy and to celebrate generosity worldwide. The BEST #GivingTuesday mission is to engage, energize and empower the brain injury community and their families and help them soar to new heights in their lives. Occurring this year on November 28, #GivingTuesday is held annually on the Tuesday after Thanksgiving (in the US) and the widely recognized shopping events Black Friday and Cyber Monday to kick off the holiday giving season and inspire people to collaborate in improving their local communities and to give back in impactful ways to the charities and causes they support.
BEST has joined #GivingTuesday to continue to build on our superhero mission of supporting and empowering the real-life superheroes of the brain injury community, their caregivers and their families in Washington State and beyond.  BEST is unique in that the organization's leadership and services are built by and for individuals with brain injury. Through BEST's robust peer support, educational, socialization, advocacy and support opportunities, the organization provides the tools, skills and strategies for brain-injured adults to live the BEST lives possible. Our #GivingTuesday aim to is build brain injury awareness and bolster our superhero team of supporters through a variety of convenient, easy and secure BEST membership options.
"This is an amazing opportunity for BEST to share our message of empowerment to a broad audience and supporting an incredible global initiative at the same time," says BEST Executive Director, Gloria Kraegel. "The special part of this is that Giving Tuesday is about 'think global, support local' and it's exactly what BEST is so good at; supporting our superheroes in their local areas."
Those who are interested in joining the Brain Energy Support Team (BEST)'s #GivingTuesday initiative can visit brainenergysupportteam.org. For more details about the #GivingTuesday movement, visit the #GivingTuesday website (www.givingtuesday.org), Facebook page (https://www.facebook.com/GivingTuesday) or follow @GivingTues and the #GivingTuesday hashtag on social media.
About the Brain Energy Support Team (BEST)
 The Brain Energy Support Team (BEST), is a 501c3 nonprofit organization founded in 2008. The mission of BEST is to provide support, advocacy, public awareness, education and socialization opportunities to individuals with a brain injury and their families. BEST provides support to over 70 brain injury support groups in Washington State.
To learn more about the Brain Energy Support Team (BEST) participants and activities or to join the celebration of giving, please visit: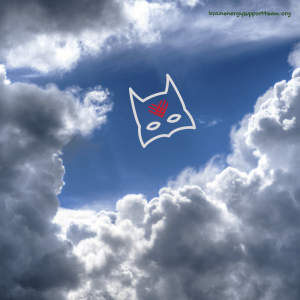 Website: brainenergysupportteam.org
Facebook: facebook.com/brainenergysupportteam/
Twitter: twitter.com/brainenergyteam
Instagram: instagram.com/brainenergysupportteam/
Pinterest: pinterest.com/brain_energy/
YouTube: youtube.com/user/brainenergyvideo
Hashtags: #TBITalk #engageenergizeempower