(Editor's note: Writer, BEST guest blog contributor, and advocate, Isaac Peterson, pays tribute to a special doctor that encouraged his self-care strategies and wellness. Together, they made a great team. KT)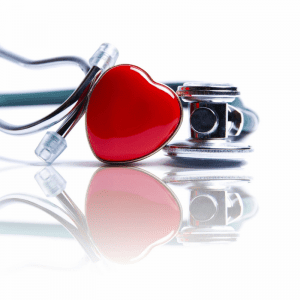 Just got some terrible news; my regular doctor, Dr. Louis Enkema just suddenly retired.
I was impressed enough with Dr. Enkema that I used him as an example of what to look for in a doctor in an essay I wrote for this blog a while back. He is a medical professional who took a personal interest in me and actively encouraged me to ask questions. He went to the trouble to learn about me, not just my condition and my medical charts, and he allowed me to actively participate in decisions about my health and treatment.
And while he encouraged me to ask questions, and he also always made sure I understood the answers.
When I first moved to Tacoma after the stroke I had experienced, I had the extremely good fortune to be assigned to his care. I'd never actually had a regular doctor and for him to be my first doctor was a sign that things would work out just fine for me.
However, I soon discovered that he wasn't just my doctor; he was my friend.
And he was also a welcome change from the previous doctors I'd had in my post-stroke recovery.
While Dr. Enkema actively encouraged and supported my empowerment, I sadly can't say the same for the doctors ahead of him.
From the moment I first woke up in the hospital and learned I'd experienced a major stroke, I knew without a doubt I would get better. My brain was scrambled, and reality came in and out; but underneath it all I knew I was still me.
I still had all the qualities that had made me who I was, and knew it (though I didn't know much else at the time). I just knew the real me was in there somehow, and I felt I knew how to wake him up and coax him out.
I wasn't what you would call a good patient though.
I resisted almost everything they told me I had to do because I felt I knew what was best for me.
I had to be dragged kicking and screaming to physical therapy, speech therapy and occupational therapy.
I remember asking several times why I needed to go through all the therapy, since I knew that with some hard work and dedication, I would get it all back. The reply was invariably, because everybody that's had a stroke needs to go through it.
About speech therapy, for one example, my rebellious self would say, I already speak better than anyone on this floor and probably in this whole hospital. 
I've always been contrary like that, and always extremely confident in my ability.
It all felt like a huge waste of time, since I knew I would get it back, left to my own devices. I had a very strong feeling my recovery was up to me, and I felt I knew best what I'd need to do.
A friend had brought me books—I've always been an enthusiastic and voracious reader. None of it was light reading, and I was anxious to dig in, especially since there was only the television otherwise.
But hospital staff had other ideas.
When I tried to read, someone on the staff usually came in, horrified, and tell me not to do it. I asked why not, and was advised that I might overstimulate my brain.
Well, I felt my brain needed stimulation, and said so.
Similarly, I refused to lie in bed all day and night. I would get up and wander—around the whole hospital. Hospital staff would chase me down and swoop in like a SWAT team. Apparently I was considered a high fall risk, but I never let that get in my way. They would say, you can't DO that!
And I would say, sure I can do it—watch.
But I'd still end up being carted off to my room.
After a bit they put a wrist band on me that I couldn't remove, and that would trigger an alarm when I went past a certain point. Fall risk or not, I never fell and still have not fallen to this day. I just won't allow it.
I hope none of you never had or never have these kinds of things happen to you, too.
Finally, after a solid month of confinement, I was discharged. The prognosis they gave my family was that I would need round the clock care, that I would be feeble-minded, would need help with even the simplest tasks, and all of that. They made me take a walker with me, but I have never used it and didn't need it in the first place. I never bore the slightest resemblance to their prognosis.
I never accepted it.
Within about three months I was a contributing writer to this blog, and all indications are that it's gone pretty well.
I understand the hospital staff were covering all their bases and trying hard to avoid liability issues, but apart from that, I never understood how they could give me that prognosis that was so far off the mark from the real me they had observed every day. I knew there were people who fit that prognosis, but I knew it didn't describe me, or what I could and couldn't do.
I felt at every turn they were trying to condition me to feel and accept that I was helpless rather than encouraging me to recover and be independent. They knew everything about my vital signs, but they didn't know one thing about the man I am. They could measure my blood pressure, but they could never measure one of what I feel is one of my biggest strengths—my willpower.
But they probably figured I had no willpower because, after all, I was coming off a massive stroke. Besides, they had done every possible thing they could do to limit my will and convince me I was helpless. And it apparently meant nothing that I was able to function so rapidly, and at such a high level, so soon after a stroke.
Even though I wasn't at my pre-stroke best, I still had defied some pretty overwhelming odds, just surviving the experience. Their textbooks could tell them all the medical stuff they needed to know about strokes, but those texts did not account for the reality of me.
I had begun my own self-care while still hospitalized, right under their noses, but everything they did seemed to be intended to convince myself that I was helpless and powerless. And that is something I will never accept.
All those times I was told I couldn't do something, while I was in the middle of doing that very thing, I rebelled against. Don't, can't, and no are all just words when you're recovering from a traumatic brain injury. Even during the first dark hours and days, I was thinking I wasn't going to let a little thing like a stroke keep me down or hold me back. Against all that, what chance did the hospital staff stand?
None.
I told Dr. Enkema about all that, and he assured me I had done the right thing and that my attitude should be one held by more patients and professionals alike. He told me once he thought I have an uncommonly strong will—I just think I'm uncommonly stubborn. Not like I'm something special, but I've always believed we have more say about our circumstances than we allow ourselves to believe or accept, and Dr. Enkema fully agreed. If only he had been one of my doctors in the hospital.
I'm sure going to miss him.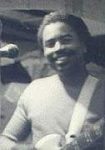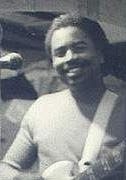 Isaac Peterson grew up on an Air Force base near  Cheyenne, Wyoming. After graduating from the University of Wyoming, he embarked on a career as an award-winning investigative journalist and as a semi-professional musician in the Twin Cities, the place he called home on and off for 35 years. He also doesn't mind it at all if someone offers to pick up his restaurant tab. Peterson also welcomes reader comments. Email him at isaac3rd@gmail.com.