The Brain Energy Support Team (BEST) has joined Giving Tuesday (#GivingTuesday), a global day of giving that harnesses the collective power of individuals, communities and organizations to encourage philanthropy and to celebrate generosity worldwide.
The BEST Giving Tuesday mission is to engage, energize and empower the brain injury community, those with other cognitive challenges, their caregivers, and their families, through support, education, and awareness.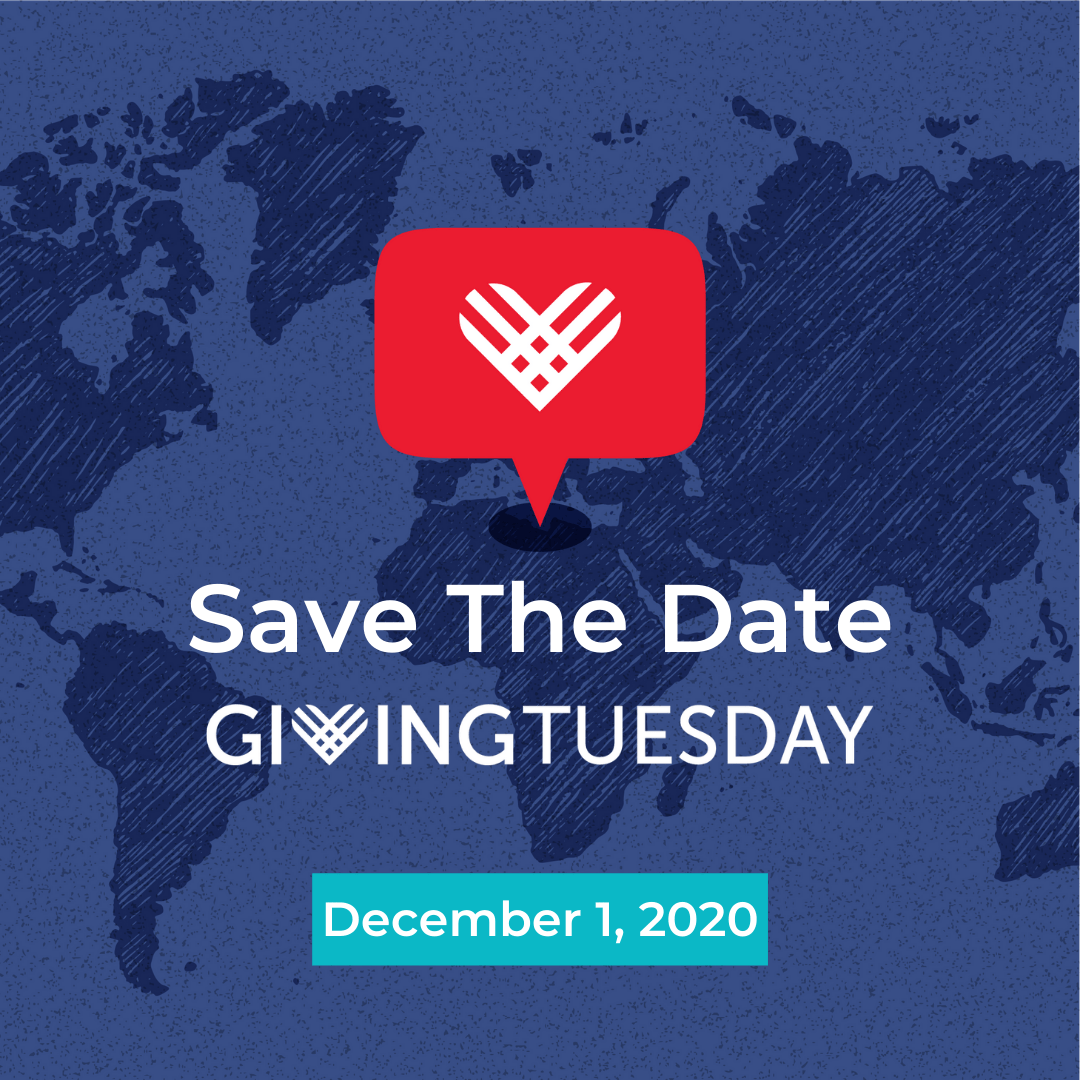 Occurring this year on December 1, 2020, Giving Tuesday is held annually on the Tuesday after Thanksgiving (in the US) and the widely recognized shopping events Black Friday and Cyber Monday, to kick off the holiday giving season and inspire people to collaborate in improving their local communities and to give back in impactful ways to the charities and causes they support.
This year, BEST will be sharing empowerment is an extra special way using our special symbol of the superhero. 
Superheroes are near and dear to our hearts, as we think our community members, their caregivers, and their families, are real-life superheroes in every sense of the word. 
As the COVID-19 health crisis has upended all of our lives, especially in the disability community.
One thing we know for sure that did NOT get upended: Our super(hero) love and support for each other.
It's more critical than ever that we take care of ourselves and each other as we manage through this challenging and unprecedented time in history.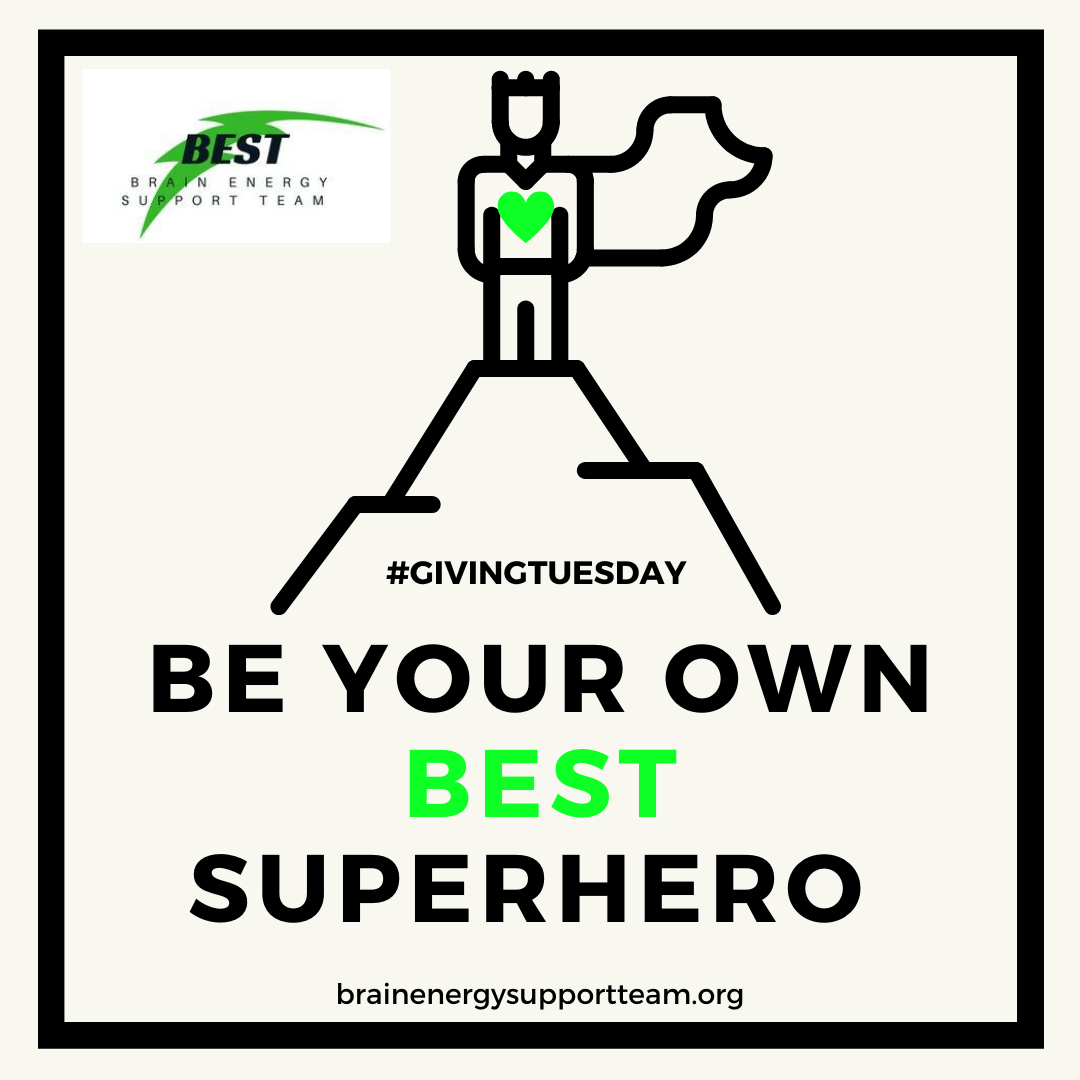 For 2020, we are all going to strive to be our own BEST superhero, while at the same time, being a superhero to others! 
It's a win-win way to save the world! 
More details to come in how you can join our cause, support the community, and be a superhero to yourself and others. 
Stay tuned! 
Ready to support us today? Make your superpowers known right now! Please visit our support page and learn how you can help by clicking here.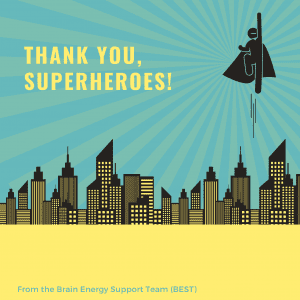 We are reaching out for your help.
We know that COVID-19 has touched all our lives in profound and unimaginable ways.
We know you're worried, and we're worried, too.
Our team knows from years of personal experience that navigating a brain injury or other cognitive challenges is hard on individuals, caregivers and families.
It's without saying the pandemic adds more difficulty.
From having to cope with stay at home orders, to navigating online and new technology now more than ever, the pandemic has upended how we all live and work.
Those in our community have shared with us that while they are trying to stay positive, there's still tension, anxiety, sadness, and loss. We want to continue to support our community and need your help.
For over a decade, the Brain Energy Support Team (BEST) has been an innovator in support, support groups, education and activities for our community, near and far.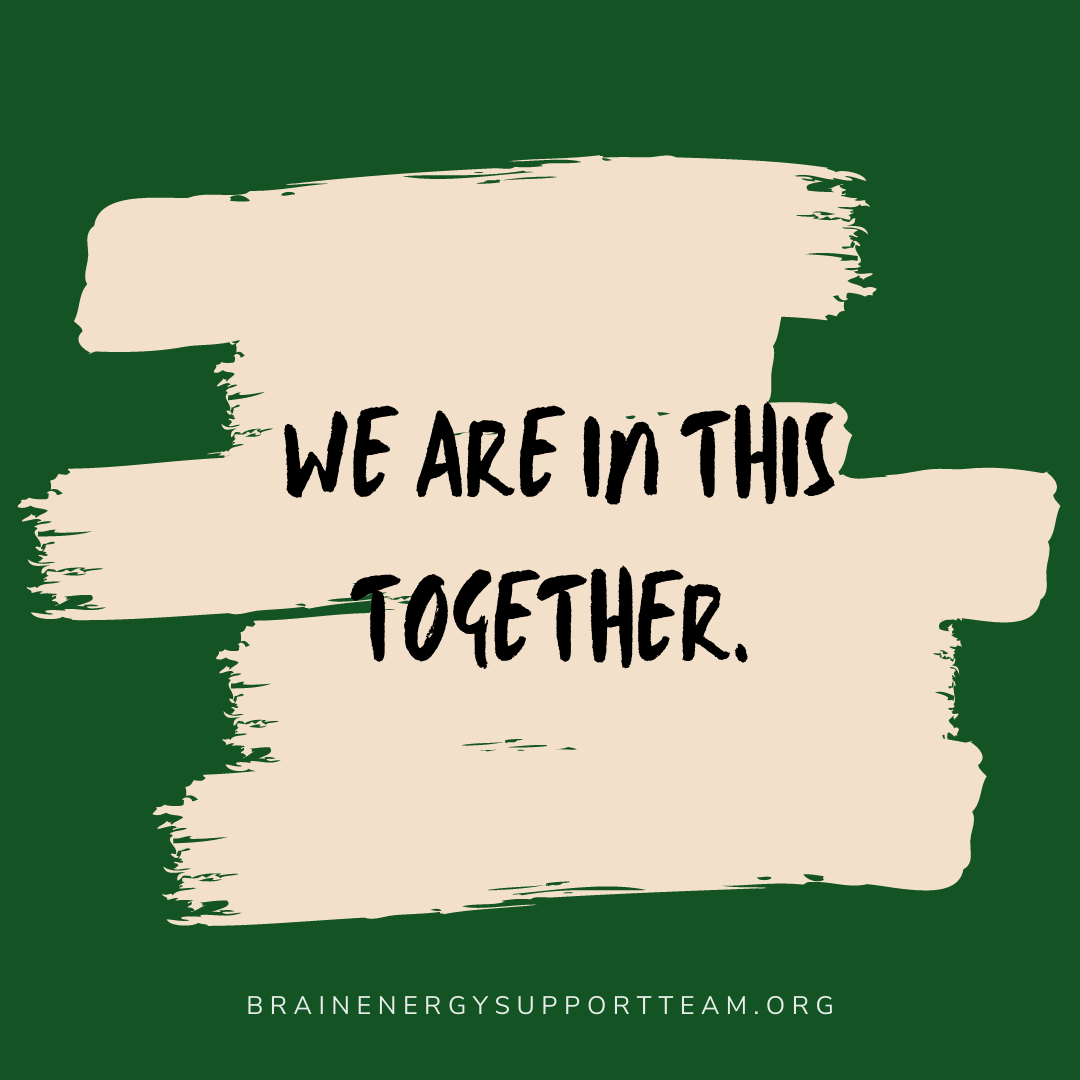 As the pandemic hit, we were able to adapt online quickly with information, educational opportunities and more.
Most importantly, through out these difficult months, we have been providing valuable support for brain injury support group facilitators to continue their efforts to support the community and those who are hurting and need help.
We are deeply determined to reach out in love, care and support to make sure our community isn't overlooked and forgotten.
Despite our hard work, efforts and intentions, it's not enough financially.
The facts are clear.
We need your urgent support by September 30, 2020.
Following are ways you can help us TODAY:
If you are unable to donate or become a member, ask others you know (individuals, teams, businesses, organizations) to strongly consider their support.
What's in it for you?
Helping a large, and often overlooked, community network with the lifelines and resources that they need, in a time of great need.
And supporting a creative organization to expand their offerings and capacity to welcome and embrace more community members, and to continue to offer free and reduced-cost activities and education.
Click here to help.
There's more: you don't have to take our word for it. Take theirs (see graphic below).
Thank you, for your time, attention, and sense of urgency. You will make a difference as you are the difference.