SAVE THE DATE!
The Brain Energy Support Team, in partnership with Whole Brain Health in Second Life, Peninsula College, and the Imaginal Network are proud to present our 2nd annual virtual conference; CogniCon 2021.
CogniCon 2021 will feature multi-platform presentations and workshops focusing on building community unity. The fun begins February 26th via Second Life, live-streaming, webinars, and more. 
CogniCon 2021 is scheduled for February 26, 27, & 28.
*** Registration will open on 28 January 2021. ***
Join us for a weekend of fun, engagement, and information about brain power, health, and supportive communities are all about.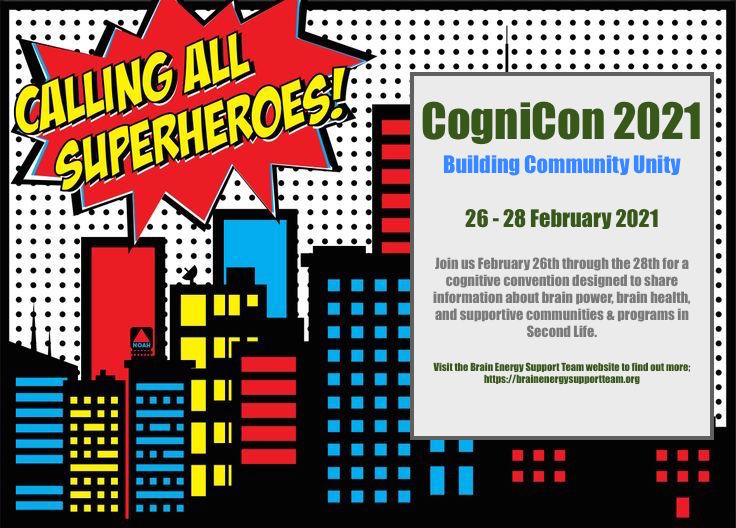 SAVE THE DATE!