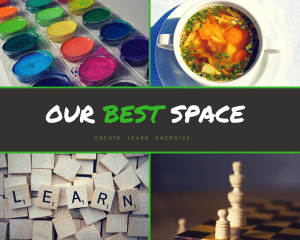 Superheroes can't save the world 24 x 7.
All superheroes need a little down time, right?
They also need a special place to connect with other superheroes, restore their energy, work on their superpowers, and just have some real superhero-kind-of-fun.
At the Brain Energy Support Team (BEST), we've got just that very solution for the BEST Superheroes of the brain injury community. Our BEST Space, a safe, comfortable and supportive environment, located in University Place, Washington, is THE place for superheroes to take off their capes and relax.
Whether our superheroes choose to do something new by creating and learning, or just wish to engage and energize with others, Our BEST Space has something for every superhero.
Here's what you can expect from Our BEST Space: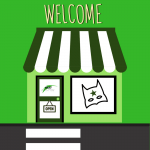 A warm welcome and a supportive and friendly environment.
A safe and comfortable place for you to learn, create and engage at your own pace.
A mission and vision of positive energy, wellness, self-care, self-confidence and empowerment that are at the core of all activities, events and interactions.
An opportunity to connect with others in an accepting and nonjudgmental space.
A place that honors ourselves and others with respect, dignity, care and kindness.
Here's what Our BEST Space asks of our superheroes:
Respectfulness, open-mindedness, encouragement and good attitudes with themselves and other superheroes.
Willingness to engage, participate and enjoy Our BEST Space activities and events fully and positively.
Pitching in to keep our personal and activity spaces tidy (as needed).
While many activities at Our BEST Space are at no cost, for those activities that do require payment, we expect that our superheroes pay any participation and/or material fees in a timely fashion.
Readiness to follow any safety, activity and/or event instructions and guidelines from Our BEST Space staff/volunteer leaders.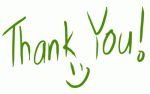 Many thanks, BEST Superheroes, for helping BEST keep Our BEST Space a special place to be. We appreciate your time, attention and participation.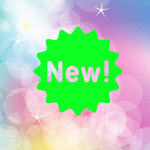 NEW: Here is the Our BEST Space schedule for April 2018 below! Please click HERE to learn more details about each event.