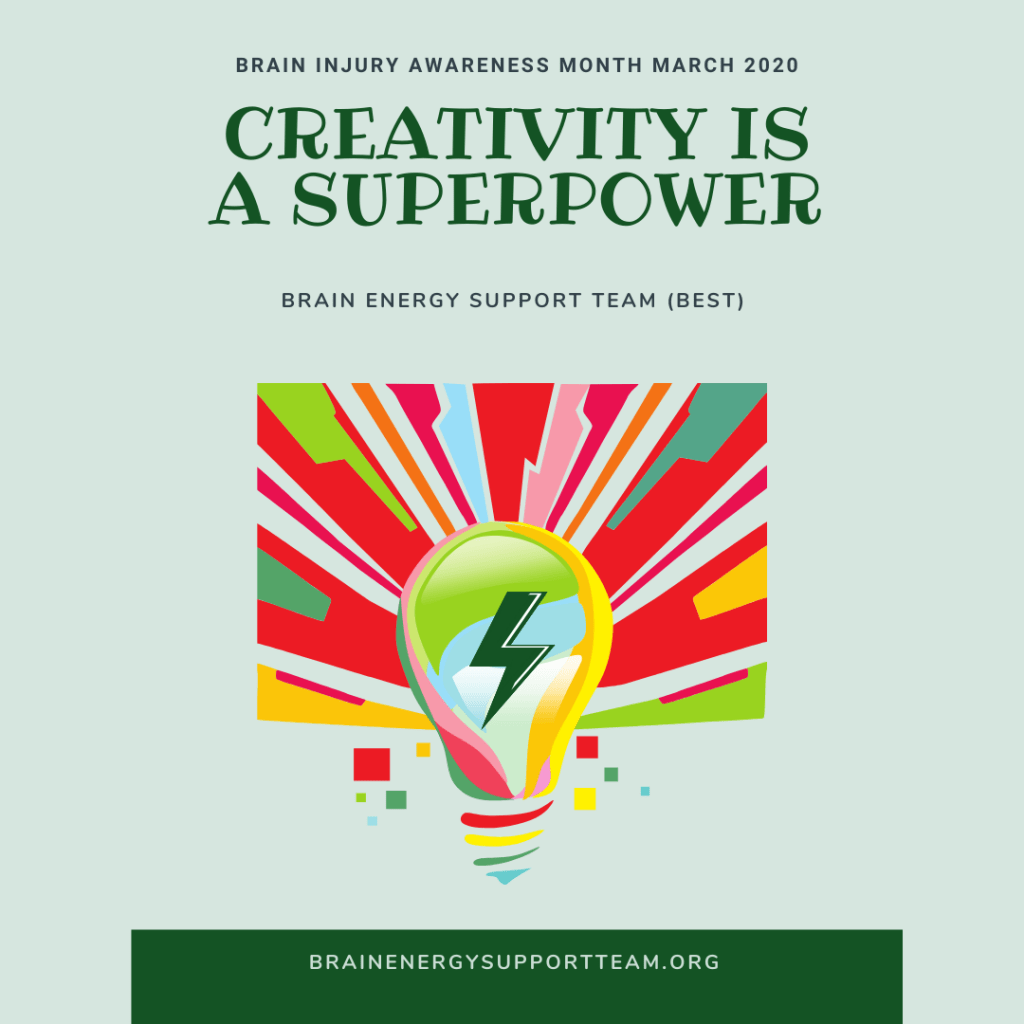 The Brain Energy Support Team (BEST) is excited to announce our theme for the national Brain Injury Awareness Month in March of this year. 
Our 2020 theme is:
Creativity is a Superpower ⚡💡
All month long, we'll be exploring creativity in self-care, education, awareness, sharing resources, conversations and much more.
By exploring our superpower of creativity, we'll engage, energize, and empower ourselves, each other, our communities and the world!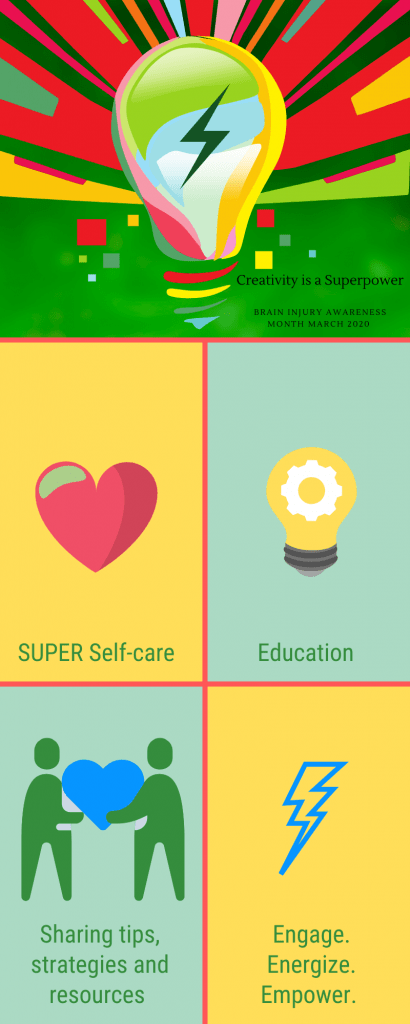 Here are our specific plans!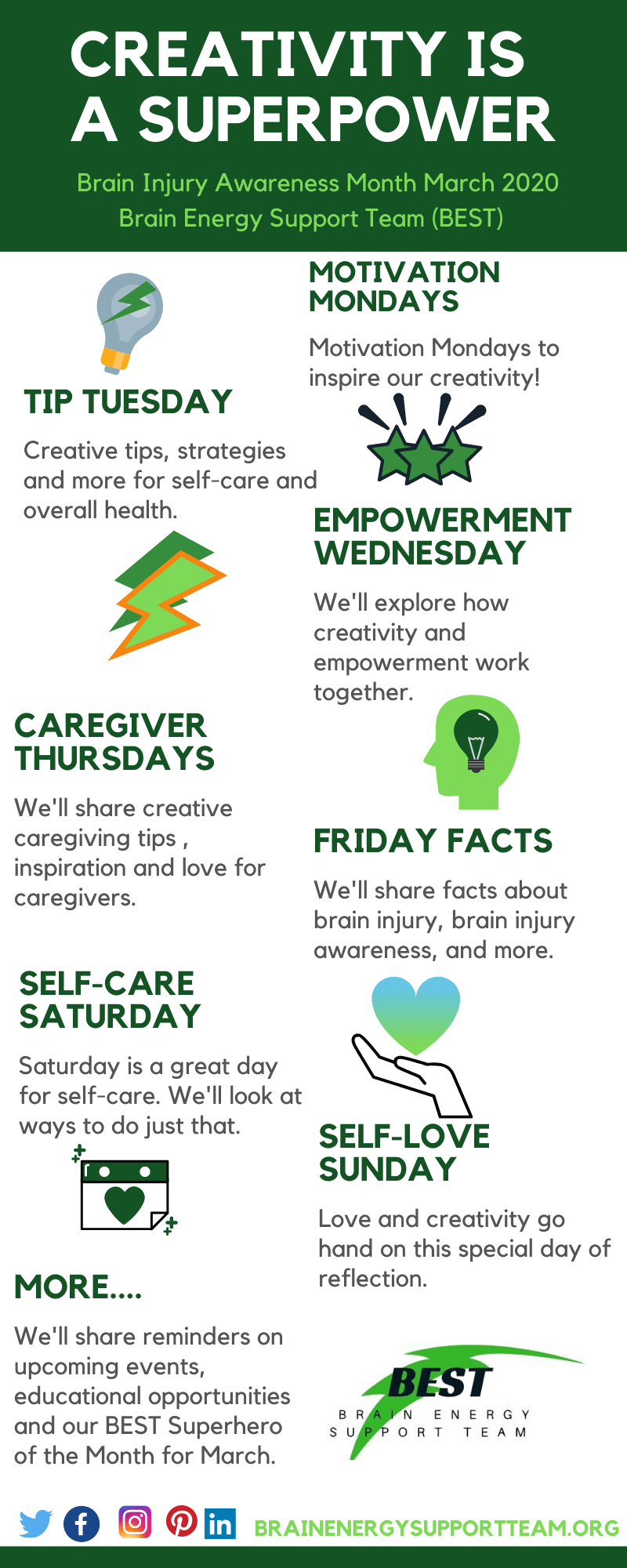 Whether you're a brain injury survivor or caregiver, we'd love to hear from you! 
How do you explore creativity?
What kinds of superhero creative solutions do you use to approach your injury or your caregiving? 
Send your thoughts to Kim at kimt@brainenergysupportteam.org or you can private message us on our social media pages (Facebook, Twitter, Instagram, or Pinterest). 
Prefer to drop us a line by mail? Send your thoughts to: 
Kim Thompson, Brain Energy Support Team 
3800A Bridgeport Way W #393
University Place, WA 98466