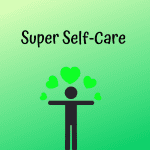 Self-care is all the rage. You see recommendations for spas, facial products, types of massage therapies, and wellness weekends. Where ever I turn, there's another ad for something to buy.
My goal is to find ways to spoil myself (other than binging on old Star Trek episodes) that don't cost anything. Or, at the least, very little.
Most people think of going for a walk as one way to exercise for free. I think that's great, but we can incorporate so much more into that walk than simply counting laps around the block. Weather permitting, step outside with your socks and sneakers in hand, not on your feet, and stop to wiggle your toes in the grass out front of your home or in the dirt of your garden. Let it get between your toes. Feel its softness. Remember how much fun it was when you were a kid to run and roll in the grass.
No grass or garden? That's hard to imagine even in most urban settings, but let's go with it. Step onto the concrete and feel its warmth, feel the roughness of it under your feet. Look down. Do you see moss peeping up between the cracks? Perhaps there's an ant scurrying along with a bit of twig on it's back.
Pay attention to your breathing; in and out. Notice if it's shallow or deep, slow or quick. Does it fill your chest? Does it go all the way down to your gut? Does it make a little whistle when you inhale? Take a moment to appreciate this life-giving activity.
You may also notice that you feel calmer. You may even be smiling. And we haven't even gone anywhere.
At this point, you'll want to put on your socks and shoes and take that walk.
What are some other things that you can do to take care of yourself for little or no money?
1. Journaling
Some wellness gurus recommend a good pen and a special book that feels comfortable to write in. Others simply suggest you have a pen and paper. These things are great if, as I do, you like to write. I also love to draw and color and paint. I recommend you have crayons and a blank sketchpad (or use the back of each of those 60-pages of the report you had to print to review).
Reflect on your day, how you felt about it, what you experienced, who you met, and the things you are grateful for, are only some of the things you can journal about. Write a poem about what happened at the doctor's appointment. Draw an emotion you had with colors that represent how it felt. Sketch out stick figures of the people you met. Be creative! If you have stickers or ink stamps use those. This is your journal. Have fun with it and enjoy. It's a wonderful way to let what's bottled up inside out.
2. Invite two friends over for a potluck dinner
If you're like me you probably spend a lot of time online. Or you may spend too much time at work. Maybe your situation is such that you can't get out much. Inviting two friends over is a wonderful way to engage with people face-to-face without feeling over-stimulated. And a potluck means you're not the only one doing the cooking.
Think about asking them to each bring something different. One could bring a salad and the other dessert. Suggest a leftover night. Everyone gets to bring what's left in the fridge to share.
Sharing food with friends is one of the best ways to take care of yourself.
3. Volunteer at a local organization you care about and believe in
Volunteering is proven to make us feel good. And feeling good is what self-care is all about. First of all, you stop focusing on you and have a chance to focus on others. This sends endorphins to our brain and lightens our heart.
Which organization should you volunteer with? There are many to choose from and you may already be donating money to one or more of them. Become a museum docent. Spend time at the humane society caring for puppies. Spend time with children in an after-school program at your local Y or community center. Be an usher at the local theater.
Pick your cause. Grab your face mask and head on over to your agency of choice.
4. Say NO more often
Too often we say yes because we feel guilty if we don't. Or we feel it's our responsibility to say yes when asked to do something. Saying yes out of guilt or obligation only induces stress. That's not taking care of yourself. Learning to say no once in a while is a way of honoring your boundaries. It's also liberating.
So, next time you are about to say yes when you don't want to, stop and think about why you feel like you should say yes and then politely say no. No explanations needed.
5. Meditate
I don't think you have to sit on a cushion like a pretzel to do this. I do think you need to find a quiet moment and a comfortable space. This is your opportunity to unplug and reboot.
Think of how your computer gets when it runs hot or has been working overtime processing all those chats and pins. Instead of throwing it against the wall, you most likely shut it down and reboot it after a few minutes.
The same applies to us. A great self-care activity is to stop, bring your energy inward, relax, and meditate for a few minutes before moving onto the next task or activity.
These are just a few ideas. If you have other thoughts or things that you do to take care of yourself share them with us.
#BESTselfcare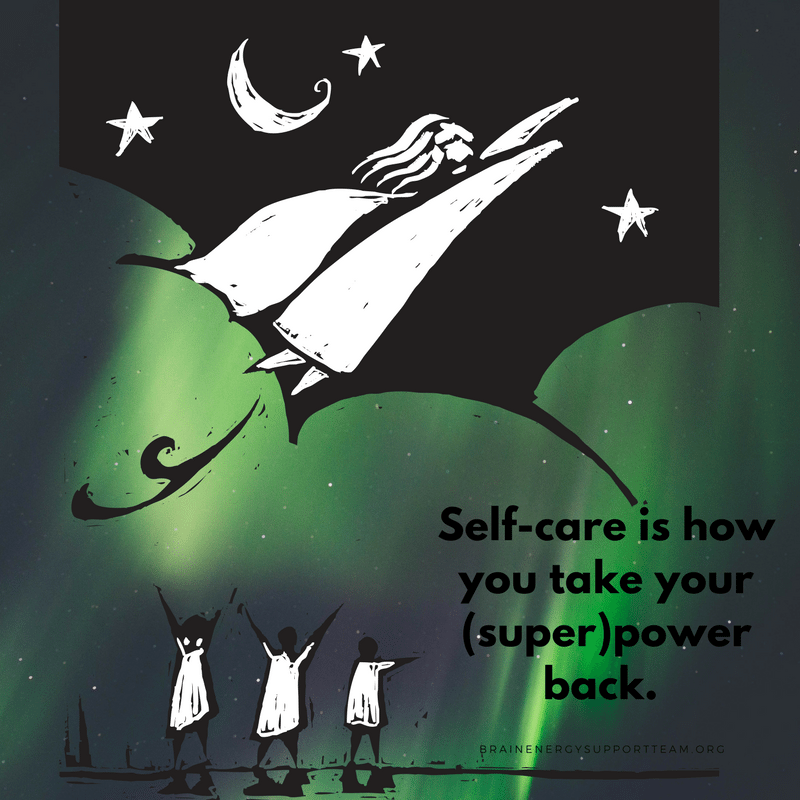 | | |
| --- | --- |
| | Gloria's career as an independent nonprofit consultant, trainer, and writer spans over 30 years giving her lots to talk about. She has a deep passion for sustainability, both environmentally and organizationally. Enjoy her perspectives on community, development, and tales from her virtual world travels. |