The Brain Energy Support Team (BEST) is pleased to announce a special new feature in our virtual platform. The virtual COVID Vaccination Clinic is now open and welcomes you. The purpose of the COVID Vaccination Clinic at Etopia in Second Life is to provide information and tools related to the COVIC-19 pandemic.
Here's a peek inside of what you can expect to see!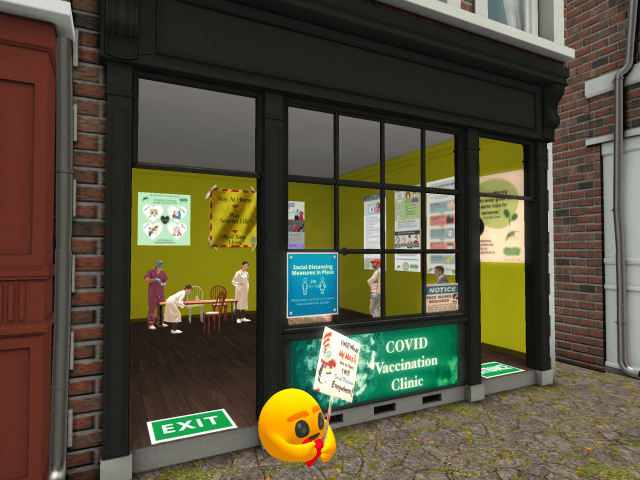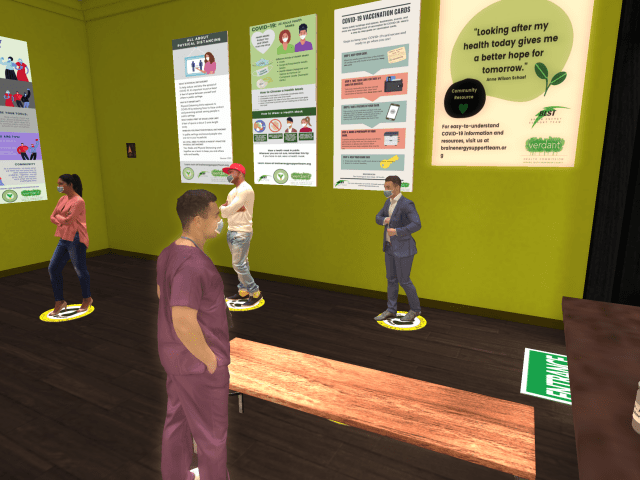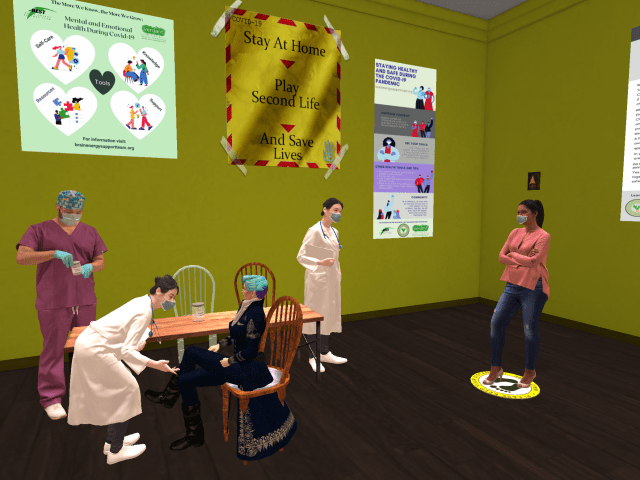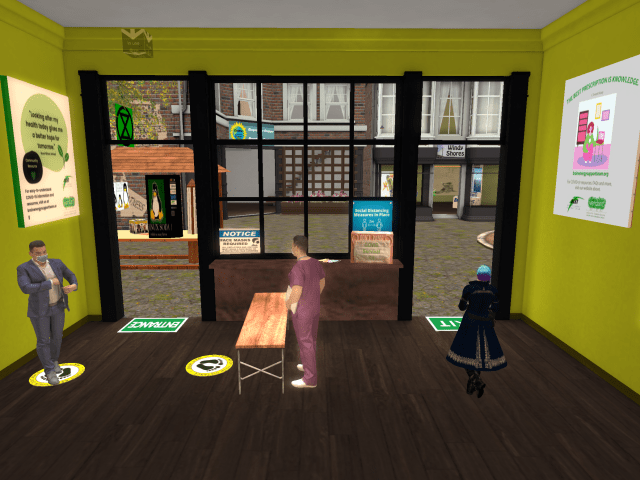 All are welcome to visit us in Second Life. There's no charge to join. To learn more on how to get started, click here.