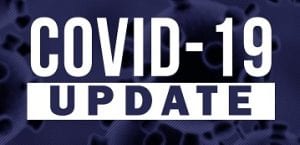 It's been over a year and the COVID-19 virus continues to spread throughout communities across Washington. Everyone at BEST understands how devastating and challenging all of this has been and continues to be, especially for many in the brain injury community. We know because we are part of this community.
We cannot provide current information for everyone but are committed to ensuring that general guidelines and Washington State requirements, vaccine status, and relevant links are provided during this time. We want you to have the information you need to make the best decision for yourself and your family.


The health and safety of all of our precious support group members are of utmost importance to us during the continued spread of the COVID virus. We recommend
Wear a mask and physical distance if you plan any in-person meetings.

All one-to-one visits should observe the physical distancing, mask, and hygiene protocols established by the WA Department of Health.
Governor Jay Inslee announced that
Washington State is moving toward a statewide reopening date of 30 June and

that all counties in Washington will move to Phase 3 of the Healthy Washington: Roadmap to Recovery reopening plan effective May 18 until June 30. This is a short term statewide move. (Counties will be evaluated for changes on a regular basis)
What does this mean to you?
Indoor gatherings of friends and family not living with you should have no more than 10 people.

If you're getting together with friends and family not living with you at a park or somewhere else that is outside, you can have up to 50 people. This applies to support groups planning to meet, have a summer picnic, or get together for a BBQ.

Wear a mask and remain physically distanced from others (6′ apart) when you are indoors. Governor Inslee has stated that every person in Washington State must wear a face covering that covers their nose and mouth when they are in a place where people from outside their household are present or in a place that is generally accessible to people from outside their household.

While a mask is not required outdoors, we recommend wearing one when gathering with people you do not know or who are not vaccinated. It is required that a distance of at least six feet is maintained from people who are not members of your household.
Keep in mind that if you are going to work you must wear a mask. There have not been any changes made to workplace rules regarding already established restrictions and guidelines.

Looking for details?
All Washington State COVID-19 resources can be found at the official state website; https://coronavirus.wa.gov/. Washington residents can learn more about COVID-19 vaccines at the Corona Vaccine WA site; www.covidvaccinewa.org.
You can download the latest version of the Healthy Washington Roadmap to Recovery document here; https://ofm.wa.gov/sites/default/files/public/shr/COVID19/SafeStart/RoadMap_Guide.pdf
For more details visit the Stay Home, Stay Healthy webpage; https://coronavirus.wa.gov/what-you-need-know/stay-home-stay-healthy.
For more information visit the Roadmap to Recovery webpage; https://coronavirus.wa.gov/what-you-need-know/roadmap-recovery-metrics.

PHASE 3 GUIDELINES
Indoor social gatherings with people from outside your household should not include more than 10 people.

Outdoor social gatherings with those not living with you (outside your household) shall be limited to a maximum of 50 people.

Worship services allowed with up to 50% indoor capacity.

Retail stores, including farmers markets, allowed with up to 50% indoor capacity. Curbside pick-up is encouraged.

Professional services allowed with up to 50% indoor capacity. Remote work strongly encouraged.

Personal services allowed with up to 50% indoor capacity.

Eating and drinking establishments are limited to 50% capacity for indoor service. Outdoor dining must comply with the requirements of the Outdoor Open Air Guidance. Table size for indoor and outdoor dining is limited to a maximum of 10 people.

Wedding and funeral ceremonies and indoor receptions, and wakes are permitted and must follow appropriate venue requirements.

Requirements and restrictions for sports, music, and other events can be found on the WA Reopening Guidance webpage; https://www.governor.wa.gov/issues/issues/covid-19-resources/covid-19-reopening-guidance.
For details about any of the above guidelines and other requirements visit https://www.governor.wa.gov/issues/issues/covid-19-resources/covid-19-reopening-guidance.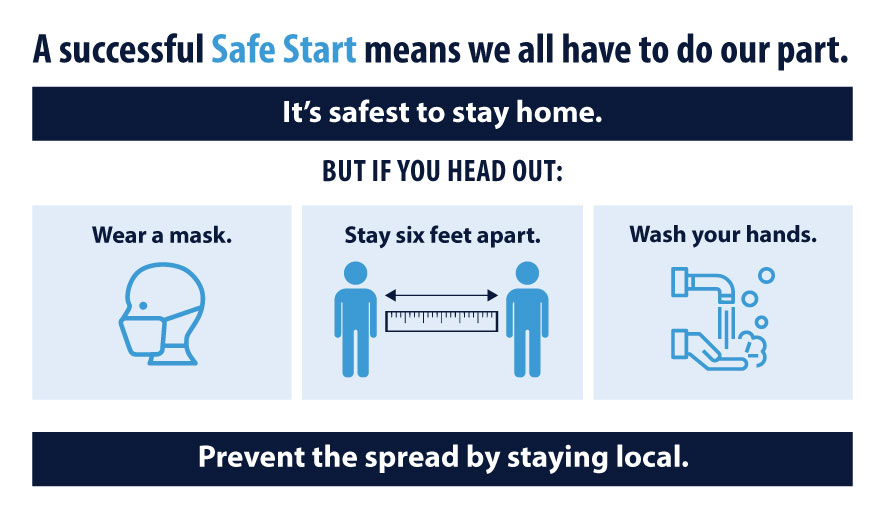 To slow the spread of the COVID-19 virus it is vital that we

Keep at least six feet away from others,

Wear a cloth face covering,

Meet outdoors instead of indoors whenever possible,

Wash your hands, and cover coughs and sneezes.
If you are interested in more details click here for the Washington Department of Health Data Dashboard or copy and paste this link into your web browser; https://www.doh.wa.gov/Emergencies/COVID19/DataDashboard

Vaccine Information
Everyone 16 and older is now eligible to receive the COVID-19 vaccine in Washington. Getting vaccinated protects yourself and those around you, especially those at increased risk for severe illness from COVID-19.

We know many people have gotten vaccinated. But not everyone. We encourage those of you who have yet to be vaccinated to get vaccinated. You can use the WA vaccine locator to find a location close to you and make an appointment; https://vaccinelocator.doh.wa.gov/
If you must go out remember that the restrictions and guidelines are to protect you as much as they are in place to protect others.
(This page was last updated 11 June 2021)