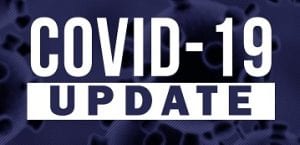 The COVID-19 virus continues to spread throughout our communities. Everyone at BEST understands how devastating and challenging all of this is. We know how difficult this has been for many in the brain injury community because we are part of this community.
We cannot provide current information for everyone, but are committed to ensuring that general guidelines and Washington State requirements, vaccine status, and relevent links are provided during this time.
All Washington State COVID-19 resources can be found at the official state website; https://coronavirus.wa.gov/. Washington residents can learn more about COVID-19 vaccines at the Corona Vaccine WA site; www.covidvaccinewa.org.

As counties around the state begin to reopen, remember:
It's still safest to stay home.

If you go out, stay six feet apart, wear a face covering and wash your hands.

Stay local.

Fewer, safer interactions are crucial
For more details visit the Stay Home, Stay Healthy webpage; https://coronavirus.wa.gov/what-you-need-know/stay-home-stay-healthy
Currently, WA State regions are in Phase 2 of the governor's Roadmap to Recovery plan. See the graphic below. For more information visit the Roadmap to Recovery webpage; https://coronavirus.wa.gov/what-you-need-know/roadmap-recovery-metrics

As of 12 February WA is in Phase 1B tier 1 of vaccine distribution
According to the Department of Health's COVID vaccine information page, the vaccine is available to anyone 65 and older, and all people 50 and older who also live in a multigenerational household. This is in addition to populations eligible during phase 1A including health care workers at high risk for COVID-19 infection, first responders, people who live or work in long-term care facilities, and all other workers in health settings who are at risk of COVID-19. Learn more about who gets the vaccine and when.
If you must go out remember that the restrictions and guidelines are to protect you as much as they are in place to protect others.

To slow the spread of the COVID-19 virus it is vital that we

Keep at least six feet away from others,

Wear a cloth face covering,

Meet outdoors instead of indoors whenever possible,

Wash your hands, and cover coughs and sneezes.
If you are interested in more details click here for the Washington Department of Health Data Dashboard or copy and paste this link into your web browser; https://www.doh.wa.gov/Emergencies/COVID19/DataDashboard
(This page was last updated 17 February 2021)