Did you know that there are approximately 145,000 individuals in Washington State living with brain injury and resulting challenges? Do you realize that if we add families – parents, children, spouses, siblings – supporting those individuals the number of people affected by a brain injury easily doubles or triples. How can we meet the needs of almost half a million people? What are the needs? Especially in a political and economic climate that is focused on cutting the services we already have?
Your voice is important to us. We value your input and have always embraced your experiences and suggestions to help BEST provide the peer support and learning opportunities you want. Now it's time to give us your voice to help inform our state legislature how to best meet your needs for services.
The Brain Energy Support Team is conducting a survey of individuals who have experienced brain injury, and their families, in order to learn more about their needs and the services they have receive. You have been selected to participate in this survey because of your connection with brain injury.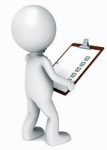 Our goal is to use the results of this survey to identify barriers that prevent people from accessing or receiving services and support. We will, in partnership with WA State Traumatic Brain Injury Advisory Council and the WA State Department of Social and Human Services, explore potential ways to effectively meet those needs in the Washington State brain injury community.
We will incorporate the trends and implications of the collective responses to this survey to help shape the future of programs and services for the brain injury community in Washington.
Follow this link to our WA State TBI Needs and Services Survey. Keep in mind all individual information that you share is confidential and will not be shared. This survey is intended to identify what services are available and those areas in which stronger services may be needed. Only total trends and