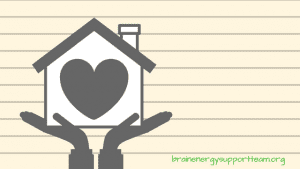 Editor's Note: BEST guest blogger, Issac Peterson, explores his current journey in navigating his new home of Tacoma, Washington, after his stroke. It hasn't all been positive. Like many others with a brain injury, Peterson has faced some difficult financial and housing challenges. Read on. 
It was suggested to me that I might write about how I like Tacoma so far.
At first I slow-walked the suggestion, since I really didn't know what I would say. I think I will write that essay now, but I'm sorry–this is not going to be positive or uplifting.
When I was uprooted and transplanted here in December after my stroke, I had a bit of excitement about the prospect.
It was the dead of winter in Minnesota, and most of the Amtrak trip out here was below zero temperatures. Through North Dakota and Montana, the weather was dreary and the landscape was white as far as the eye could see. And I got to see more of it than I had planned. When I got off the train in Williston, North Dakota, to stretch my legs, the train pulled out when I had my hand on the door to get back on. It left without me and there was not another train coming through until the next day.
A very sympathetic employee at the Amtrak station named Pauline Pena arranged for a free hotel room and arranged a free ride to and from the hotel. She was a real angel of mercy in my time of need and when I was most vulnerable.
I was in Tacoma three days after I set out, being picked up at the Amtrak station by my sister. It was a Friday afternoon–a gray, rainy day. But that was okay; it was December and it wasn't snowing, as I had experienced for decades in the Midwest.
I was in a city and state where I'd never been and a place where I knew no one buy my sister. It was entirely new to me: I had never been in a place with so much rain, or beer on sale in grocery stores, let alone where legal marijuana could be purchased. At an earlier time in my life, I would have called Washington State Candyland.
And I was making a new start here with a traumatic brain injury (side note: It turned out that my dearest friend from college lives in Tacoma as well, and she has been an irreplaceable and positive force in my recovery. I will write about her soon).
Initially, settling in seemed to go smoothly; the first doctor I saw turned out to be an empathetic man whose own father had suffered a stroke. He seemed to take a very personal interest in me right off the bat, and his advice to me seemed very enlightened.
One of his best qualities is that he encourages me to interact, and he answers my questions fully. I trusted him deeply right away and adopted him as my primary care doctor immediately.
Later, I found a support group for people with TBI. I have made some special friends in the support group, and especially one friend that is very dear to me.
But the good feeling about Tacoma didn't last long. Due to circumstances I won't detail, it became necessary to find a place of my own.
It turned out to be a tall order.
I am unemployed, which is no help; I'm currently forced to receive state aid. I could not afford my massive medical bills otherwise. Medical professionals have advised against my trying to find a job since I now have constant dizziness, lack of balance, body weakness, and poor concentration and short term memory. I have also been advised not to drive or to fly. Even the writing I do here is taxing. Although I can write, I cannot write at will; my brain has to be in just the right place, and it's not there very often.
Social services agencies have been absolutely no help at all. Most have expressed the desire to help, but the thing I routinely hear is that I can sign up and be put on a waiting list for emergency housing–but there are waiting times up to three years. Some representatives at places I won't name have been outwardly hostile, and I've been treated like dirt. I've been told that the housing problem is made worse by people relocating to Tacoma to escape the high rents in Seattle. And it leaves people like me out in the cold.
Some agencies and organizations can or will only make a referral to a homeless shelter.
I have pretty much exhausted the available resources, but I remain no closer to securing a place of my own to live than I was the day I arrived in Tacoma. Some people think I am joking when I say that if I had a car I would just live in it. I've thought of other options besides agencies, but they are not what you would call practical: finding a wealthy girlfriend; winning the lottery; and starting a GoFundMe campaign.
People with traumatic brain injuries who own their homes are the lucky ones, if there is such a thing with TBI. For the rest of us, there is uncertainty and fear–fear that homelessness may soon be a reality. Before my stroke I was able-bodied and able to make my own way. Things usually seemed eventually to break my way, and my best efforts were more than adequate; with my skills and abilities, I always felt I was the luckiest guy on the planet. There was nothing I couldn't accomplish just by putting my mind to it.
But this all has me feeling more helpless and hopeless than my stroke ever did.
I have indication that this is not a problem that only exists in Tacoma. It appears that the problem exists all over the country. There are hundreds of thousands of us with brain injuries. How many of them are like me, caught on the wrong end of affordable housing–or any housing?
I did not plan to have a brain injury and regret that for the first time in my life I am not completely able to fend for myself. But at this time I do need help, and it doesn't seem to be easy to come by. My difficulty doesn't appear to be a function of where I am currently located. It seems I'd have the problem in a lot of other places in the country.
I don't want to be in this situation, but for help getting a leg up on being self-sufficient again, where can I go?
America, please–PLEASE–get your act together about housing.
Please.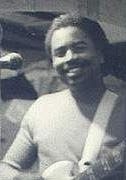 Isaac Peterson grew up on an Air Force base near  Cheyenne, Wyoming. After graduating from the University of Wyoming, he embarked on a career as an award-winning investigative journalist and as a semi-professional musician in the Twin Cities, the place he called home on and off for 35 years. He also doesn't mind it at all if someone offers to pick up his restaurant tab. Peterson also welcomes reader comments. Email him at isaac3rd@gmail.com.